From Robert Reich Blog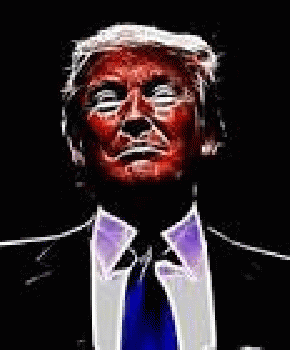 Donald Trump
(
Image
by
pixabay.com
)
Details
DMCA
Why did working class voters choose a selfish, thin-skinned, petulant, lying, narcissistic, boastful, megalomaniac for president?
With the 2018 midterms around the corner, and prospective Democratic candidates already eyeing the 2020 race, the answer is important because it will influence how Democrats campaign.
One explanation focuses on economic hardship. The working class fell for Trump's economic populism.
A competing explanation -- which got a boost this week from a study published by the National Academy of Sciences -- dismisses economic hardship, and blames it on whites' fear of losing status to blacks and immigrants. They were attracted to Trump's form of identity politics -- bigotry.
If Democrats accept the bigotry explanation, they may be more inclined to foster their own identity politics of women, blacks, and Latinos. And they'll be less inclined to come up with credible solutions to widening inequality and growing economic insecurity.
Yet the truth isn't found in one explanation or the other. It's in the interplay between the two.
Certainly many white working class men and women were -- and still are -- receptive to Trump's bigotry.
But what made them receptive? Racism and xenophobia aren't exactly new to American life. Fears of blacks and immigrants have been with us since the founding of the Republic.
What changed was the economy. Since the 1980s the wages and economic prospects of the typical American worker have stagnated. Two-thirds now live paycheck to paycheck, and those paychecks have grown less secure.
Good-paying jobs have disappeared from vast stretches of the land. Despite the official low unemployment rate, millions continue to work part-time who want steady jobs or they're too discouraged to look for work.
When I was Secretary of Labor in the 1990s, I frequently visited the Rust Belt, Midwest, and South, where blue-collar workers told me they were working harder than ever but getting nowhere.
Meanwhile, all the economy's gains have gone to the richest 10 percent, mostly the top 1 percent. Wealthy individuals and big corporations have, in turn, invested some of those gains into politics.
As a result, big money now calls the shots in Washington -- obtaining subsidies, tax breaks, tax loopholes (even Trump promised to close the "carried interest" loophole yet it remains), and bailouts.
The near meltdown of Wall Street in 2008 precipitated a recession that cost millions their jobs, homes, and savings. But the Street got bailed out and not a single Wall Street executive went to jail.
(Note: You can view every article as one long page if you sign up as an Advocate Member, or higher).