Reprinted from Counterpunch
Hillary Clinton
(
Image
by
Gage Skidmore
)
Details
DMCA
>
As the Battle of New York looms, an underground shadow war flirts with High Noon. After nearly one year, the FBI has finally investigated the treasure trove contained in Hillary Clinton's subterranean private email server. The FBI has refused to release any records. Remember, this is a criminal investigation.
Former State Department IT official Bryan Pagliano -- who essentially set up Clinton's personal server -- was granted immunity in exchange for cooperating with the FBI's investigation. A whodunit applies on whether Pagliano was told this server might be the conduit of secret State Department communications as well as top secret National Security issues.
The timeline of the Clinton subterranean homesick server blues does raise eyebrows. The story first broke in March 2013, when Romanian hacker "Guccifer" leaked four intercepted Sidney Blumenthal e-mails -- related to Libya and Benghazi -- to selected global media outlets.
Only RT -- routinely denounced in the US as a Kremlin propaganda arm published them at the time. It took the New York Times a hefty two years to report that Hillary Clinton, as Secretary of State, used a private email account.
Now Forbes comes out all guns blazing:
"The Kremlin's cyber warfare army has had ample opportunity to steal Clinton's entire e-mail cache (including 31,830 'private' e-mails). Such hacking would likely have taken place before the Kremlin's propaganda arm, RT (Russia Today), published Sidney Blumenthal's e-mails to Clinton on March 20, 2013, presumably sending out alarms at that late date to Clinton to secure her private server. The Clinton cache of e-mail correspondence in the hands of the Kremlin or other hostile intelligence agencies could represent one of America's greatest intelligence disasters, giving Vladimir Putin the opportunity to determine the outcome of the 2016 U.S. presidential election or, barring that, to cast a cloud over a Clinton presidency."
Away from Putin now cast as The Great Elector, the crucial player is Pagliano. This is entering Grand Jury investigation territory. The Department of Justice (DoJ) -- to which the FBI is subordinated -- cannot grant immunity; only federal judges can, when formally requested by a DoJ prosecutor. And that, in itself, is a big deal.
The FBI team, led by Director James Comey, together with DoJ prosecutors, is now on overdrive. There will be interviews ahead. Possibly in a matter of days or weeks. And one of them will feature Comey talking to Hillary Clinton in person.
There will be, essentially, two answers to the key question. Either Hillary Clinton ignored the rules of the secrecy game. Or she willfully breached the rules. The undisputed top reason for the existence of the subterranean private server was for Hillary Clinton to keep her emails, well, secret, and thus not subjected to freedom of information laws.
Clinton even had a request for a government Blackberry denied by the NSA in 2009. Yet immediately afterwards she was busy on a Blackberry using private email accounts to contact State Department staff. Legitimate questions in this case include whether the subterranean server was protected against hacking. And whether State Department information morphed into Clinton Foundation information.
The Queen of Libya
If we follow journalism's golden rule, widely praised by Alex Cockburn, of never trusting anything unless it's officially denied, President Obama may have -- inadvertently -- placed Clinton in a world of grief. The President "guaranteed" on Fox News that there will be "no political influence" from the White House.

At the same time, what he said could be legitimately deconstructed as a sort of message to both the FBI and the DoJ.; "She would never intentionally put America in any kind of jeopardy." Nothing "intentional" then; it was just "carelessness."

After the upcoming interviews, Comey will have to make his recommendation to Attorney General Loretta Lynch. Exoneration or indictment?
Now picture both Comey and Lynch confronted with the -- highly politicized -- presidential message. Obama insisted it was "carelessness." Let's assume they opt for exoneration. Public perception that Comey and Lynch must have been influenced by the presidential message will inevitably fall like a ton of -- legal -- bricks.


(Note: You can view every article as one long page if you sign up as an Advocate Member, or higher).
Pepe Escobar is an independent geopolitical analyst. He writes for RT, Sputnik and TomDispatch, and is a frequent contributor to websites and radio and TV shows ranging from the US to East Asia. He is the former roving correspondent for Asia (more...)

The views expressed herein are the sole responsibility of the author and do not necessarily reflect those of this website or its editors.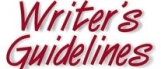 STAY IN THE KNOW
If you've enjoyed this, sign up for our daily or weekly newsletter to get lots of great progressive content.
To View Comments or Join the Conversation: