A 2007 career builder survey asked, are you living from paycheck to paycheck, and 43 percent responded, yes. In 2008, that number had grown to 49 percent and by 2009 to 61 percent and the latest survey reported that 77 percent of American families are living paycheck to paycheck. Another survey found that 64 percent of American families said that they could not raise $1,000 even in the event of an emergency.
This is a crisis, American families continue to run behind in their finances until they can no longer keep up and then, all it takes is an accident or an illness and life takes on more sinister proportions. After two years in office the President looked out his window one day to discover that despite his paltry stimulus filled with 35 percent tax cuts millions of Americans are still unemployed. The President earlier this year proposed a plan in conjunction with junior colleges to train workers in such wonderful career paths as McDonald's, the Gap and Pacific Gas and Electric.
Bloomberg- "President Barack Obama plans to announce an initiative today that links companies including McDonald's Corp. and United Technologies Corp. with community colleges for programs aimed at boosting the job skills of American workers.
Gap Inc., Pacific Gas & Electric, and Accenture Plc also are among the first firms enrolling in the partnership, called "Skills for America's Future," which grew out of recommendations of the President's Economic Recovery Advisory Board headed by former Federal Reserve Chairman Paul Volcker."
Now the President and his staff have come up with another program to combat unemployment based on a Georgia model. The Georgia program allows corporations to hire workers while the workers still receive unemployment checks. The workers do labor for the employers while the employers pay them no wages of any kind, what so ever. Then after two months the employers get to decide whether to keep the worker or not, what do you think? Brilliant huh? Workers work for half wages paid by the state and employers pay zip!
It would be hilarious if it wasn't so sickening, college tuition paid out for jobs at McDonalds and the Gap are called job training while interning for pennies is called retraining. I've used this example before so let's see how it works with the President's new job training proposal. You own a pizza restaurant and you deliver fourteen pizzas's a night.
How many new workers are you going to need to hire to deliver fourteen pizzas?
Remember now the new workers will work for you free of charge for two months will you,
A. Hire free workers out of patriotism.
B. Hire free workers because they're fun to have around.
C. Replace paid workers with free workers.
D. Replace the free workers every two months.
After a while you lose all faith in the system as this man calls himself a Democrat. The same President who promised us "Hope and Change" is calling for a jobs program supported by John Boehner and Eric Cantor while he is pushing George Bush's Free Trade agreements. Obama is pushing Free Trade pacts with Colombia, Panama and South Korea each negotiated by the Bush administration.
In a recent report to Congress US trade representatives said the following, "Over the past decade, South Korea has emerged as a major economic partner for the United States. Korea is the U.S. seventh largest trading partner -- ahead of Western European countries such as France and Italy -- and its sixth largest export market. Korea. Korea has also become a significant investment site for American companies, which have poured in $10 billion into the country over the past three years. The U.S. is Korea's largest export market, second largest source of imports and largest supplier of foreign direct investments."
In other words, U.S corporate money goes in and exports come out, that $10 billion corporate America has poured into the Korean economy was used to create jobs. And now this, AP- SAVANNAH, Ga. -- Georgia's port chief told a senior U.S. trade official Monday he supports the Obama administration's push to expand free trade, but he insisted the Port of Savannah needs a $600 million deepening of its shipping channel to fully reap the benefits.
Ostensibly to handle export traffic but with an $11 billion trade deficit which we currently run with South Korea it would more likely be to handle the import traffic. $600 million in Federal dollars to support the $10 billion corporate America has already spent. See the pattern here? A corporate welfare state with jobs held out as bait but they're not serious.
In the Colombian Free Trade deal US investors want to codify legislation that will give them trade advantages over Asian nations doing business in Colombia. Caterpillar will be able to sell their products cheaper thanks to tax advantages over its competitors and so called Free Trade then actually becomes legislated protectionism, Caterpillar and Walmart are the clear winners and the losers are the American and Colombian people. Colombia will lose millions of dollars in tax revenues and US workers will be forced to compete with another low wage economy.
Colombia is the fourth largest supplier of oil to the United States and so the US annually runs a billion dollar trade deficit with Colombia and this deal will push that total higher still. Colombia is considered to be the most dangerous nation in the world for labor organizers with over 200 murders on the books. Recently the Obama administration pressured Congress to strip the trade pact of guarantees to protect workers rights to organize in Colombia. The administration claimed that their efforts were to assist in gathering Republican votes. That is the one thing that no one will ever doubt about the Obama administration, they never saw a Republican they didn't like.
(Note: You can view every article as one long page if you sign up as an Advocate Member, or higher).
3 3 2
Rate It | View Ratings
I who am I? Born at the pinnacle of American prosperity to parents raised during the last great depression. I was the youngest child of the youngest children born almost between the generations and that in fact clouds and obscures who it is that (more...)

The views expressed herein are the sole responsibility of the author and do not necessarily reflect those of this website or its editors.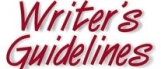 STAY IN THE KNOW
If you've enjoyed this, sign up for our daily or weekly newsletter to get lots of great progressive content.
To View Comments or Join the Conversation: