"Today, the government decides and they misdirect the investment to their friends in the corn industry or the food industry. Think how many taxpayer dollars have been spent on corn [for ethanol], and there's nobody now really defending that as an efficient way to create diesel fuel or ethanol. The money is spent for political reasons and not for economic reasons. It's the worst way in the world to try to develop an alternative fuel." - Ron Paul
When bipartisanship breaks out in Washington DC, check to make sure your wallet is still in your pocket. Every time you fill up your car this winter you are participating in the biggest taxpayer swindle in history. Forcing consumers to use domestically produced ethanol is one of the single biggest boondoggles ever committed by the corrupt brainless twits in Washington DC. Ethanol prices have soared 30% in the last year as the supplies of corn have plunged. Only a policy created in Washington DC could drive up the prices of gasoline and food, with the added benefits of costing the American taxpayer billions in tax subsidies and killing people in 3rd world countries.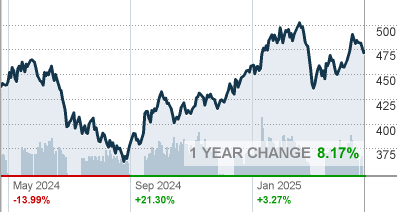 The grand lame duck Congress tax compromise extended a 45-cent incentive to ethanol refiners for each gallon of the fuel blended with gasoline and renewed a 54-cent tariff on Brazilian imports. The extension of these subsidies, besides costing American taxpayers $6 billion per year, has the added benefit of driving up food costs across the globe, causing food riots in Tunisia, and resulting in the starving of poor peasants throughout the world. This taxpayer boondoggle is a real feather in the cap of that fiscally conservative curmudgeon Senator Charley Grassley. He was joined in this noble effort by another fiscal conservative, presidential hopeful John Thune. It seems these guys hate wasteful spending, except when it benefits their states. The bipartisanship in this effort was truly touching, as Democrats Kent Conrad and Tom Harkin also brought home the pork for their states.
A bipartisan group of 15 senators signed a letter in late November demanding an extension of U.S. ethanol subsidies. I wonder if the fact they have received hundreds of thousands of dollars in campaign contributions during the past six years from pro-ethanol companies and interest groups like ADM, Monsanto, the National Corn Growers Association, and the Iowa Renewable Fuels Association had anything to do with this demand. You can always count on a Senator to do what's best for his re-election campaign rather than what is best for the country. These symbols of political integrity will always spout the standard talking points:
Promoting ethanol reduces our dependence on foreign oil
Ethanol is green renewable energy
Ethanol is cheaper than gasoline
As we all know when dealing with a politician, "half the truth, is often a great lie."
Amaizing
Corn is the most widely produced feed grain in the United States, accounting for more than 90% of total U.S. feed grain production. 81.4 million acres of land are utilized to grow corn, with the majority of the crop grown in the Midwest. Although most of the crop is used to feed livestock, corn is also processed into food and industrial products including starch, sweeteners, corn oil, beverage and industrial alcohol, yogurt, latex paint, cosmetics, and last but not least, fuel Ethanol. Of the 10,000 items in your average grocery store, a t least 2,500 items use corn in some form during the production or processing. The United States is the major player in the world corn market providing more than 50% of the world's corn supply. In excess of 20% of our corn crop had been exported to other countries, but the government ethanol mandates have reduced the amount that is available to export.
This year, the US will harvest approximately 12.5 billion bushels of corn. More than 42% will be used to feed livestock in the US, another 40% will be used to produce government mandated ethanol fuel, 2% will be used for food products, and 16% is exported to other countries. Ending stocks are down 963 million bushels from last year. The stocks-to-use ratio is projected at 5.5%, the lowest since 1995/96 when it dropped to 5.0%. As you can see in the chart below, poor developing countries are most dependent on imports of corn from the US. Food as a percentage of income for peasants in developing countries in Africa and Southeast Asia exceeds 50%. When the price of corn rises 75% in one year, poor people starve.
The combination of an asinine ethanol policy and the loosest monetary policy in the history of mankind are combining to kill poor people across the globe. I wonder if Blankfein, Bernanke, and Grassley chuckle about this at their weekly cocktail parties while drinking Macallan scotch whiskey and snacking on mini beef wellington hors d'oeuvres. The Tunisians aren't chuckling as food riots have brought down the government. This month, the U.N. Food and Agricultural Organization (FAO) reported that its food price index jumped 32% in the second half of 2010 -- surpassing the previous record, set in the early summer of 2008, when deadly clashes over food broke out around the world, from Haiti to Somalia.
"What is my view on subsidizing ethanol and farmers? Under the constitution, there is no authority to take money from one group of people and give it to another group of people for so called economic benefits. So, no, I don't think we should do that. Besides, bureaucrats and the politicians don't know how to invest money." - Ron Paul
The United States is the big daddy of the world food economy. It is far and away the world's leading grain exporter, exporting more than Argentina, Australia, Canada, and Russia combined. In a globalized food economy, increased demand for corn, to fuel American vehicles, puts tremendous pressure on world food supplies. Continuing to divert more food to fuel, as is now mandated by the U.S. federal government in its Renewable Fuel Standard, will lead to higher food prices, rising hunger among the world's poor and to social chaos across the globe. By subsidizing the production of ethanol, now to the tune of $6 billion each year, U.S. taxpayers are subsidizing skyrocketing food bills at home and around the world.
The energy bill signed by that free market capitalist George Bush in 2008 mandates that increasing amounts of corn based ethanol must be used in gasoline sold in the U.S. This energy legislation requires a five-fold increase in ethanol use by 2022. Some 15 billion gallons must come from traditional corn-blended ethanol. Nothing like combining PhD models and political corruption to cause worldwide chaos. Ben Bernanke and Charley Grassley have joined forces to bring down the President of 23 years in Tunisia. People tend to get angry when they are starving. Bringing home the bacon for your constituents has consequences. In the U.S. only about 10% of disposable income is spent on food. By contrast, in India, about 40% of personal disposable income is spent on food. In the Philippines, it's about 47.5%. In some sub-Saharan Africa, consumers spend about 50% of the household budget on food. And according to the U.S.D.A., "In some of the poorest countries in the region such as Madagascar, Tanzania, Sierra Leone, and Zambia, this ratio is more than 60%."
(Note: You can view every article as one long page if you sign up as an Advocate Member, or higher).
James Quinn is a senior director of strategic planning for a major university. James has held financial positions with a retailer, homebuilder and university in his 22-year career. Those positions included treasurer, controller, and head of (
more...
)
The views expressed herein are the sole responsibility of the author and do not necessarily reflect those of this website or its editors.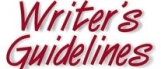 STAY IN THE KNOW
If you've enjoyed this, sign up for our daily or weekly newsletter to get lots of great progressive content.
To View Comments or Join the Conversation: