Shobha Shukla, CNS (Citizen News Service)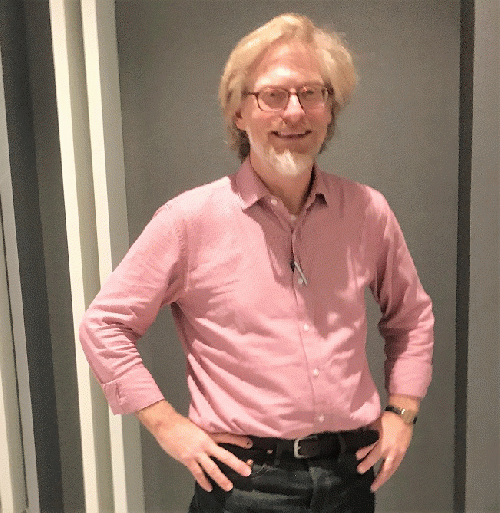 Mitchell Warren is Executive Director of AVAC and noted HIV prevention research advocate

(

Image

by

CNS (Citizen News Service citizen-news.org)

)

Details DMCA

We are at an incredible moment in the history of the HIV/AIDS response, which reflected in the vibrancy of the HIV Research for Prevention (HIVR4P 2018) - the only global scientific conference focused on the fast-growing field of biomedical HIV prevention research. Today, the latest research in different areas of biomedical HIV prevention, including vaccines, rings, microbicides and other female-controlled forms of prevention, pre-exposure prophylaxis (PrEP) and long-acting delivery systems, offer the greatest promise of significantly slowing the toll of the disease.

And yet we are far away from ending the AIDS epidemic by 2030, and are also falling short of achieving the 90-90-90 UNAIDS targets by 2020.

While there has been immense progress in the field of HIV science, we are yet to see its public health impact on the ground.

"It is not just about R&D but about R&D and D - research and development, and delivery. If you take anyone of those three letters out, we fail. Each of them is equally important. Undoubtedly, it is difficult to successfully complete the clinical study for a new product, but delivering that product to the people for whom it was designed, is harder. Whether it is the ARVs, PrEP, vaginal rings, multipurpose prevention tools like the female condom, we see a huge gap in delivery", said Mitchell Warren, Executive Director of AVAC, in an exclusive interview given to CNS onsite at the HIVR4P Conference being held in Madrid.

Every new infection of HIV could have been averted

Till to date, more than 35 million people have died of HIV-related illnesses, and another 37 million people are living with HIV worldwide. In 2017 alone there were 1.8 million new infections (87,580 in India) and 940,000 deaths (69,110 in India). Governments have promised to end AIDS by 2030.

But the new cases graph is not dipping towards that steeply enough. Why are we failing to prevent new HIV transmissions?

(Note: You can view every article as one long page if you sign up as an Advocate Member, or higher).