Cross-posted from Paul Craig Roberts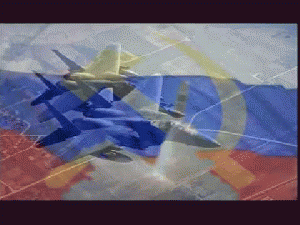 Steven Starr explained to us the lethality of Nuclear Weapons on May 30, 2014. In the article below, Starr explains how Republican Senator Bob Corker's "Russian Aggression Prevention Act" by consequence or design is driving Russia toward nuclear war. I agree with Starr that Corker's bill is mindless, reckless, and irresponsible. Corker's idiotic bill serves war alone, and the chances of the war being nuclear are extremely high.
Some people are unable to contemplate the possibility of nuclear war and retreat into denial. However, strategic thinkers believe nuclear war can be won by the US. Indeed, all the evidence is that Washington has been preparing for a first strike against Russia for some years now. First Washington pulled out of the ABM treaty in which Washington and Moscow had agreed not to build anti-ballistic missile systems that would escalate nuclear war preparations. Washington broke its assurances that NATO would not be expanded into the Baltics and Eastern Europe.
Washington changed its war doctrine to permit nuclear first strike. Washington is establishing ABM missile bases on Russia's borders. These are raw hard facts to which the world appears content to remain blind.
President John F. Kennedy faced down the demand from the Joint Chiefs of Staff for a first strike on the Soviet Union. The US military argued that whereas Moscow had the H-bomb, Moscow lacked effective means of delivery and that the US could take Russia out with little risk to the American population. The Joint Chiefs' proposal to murder millions and to risk more infuriated President Kennedy.
There have always been those who belittle the dangers of nuclear war. In the 1970s when I was a member of the congressional staff, Boeing, a military contractor, employed a person who visited congressional offices and explained that to survive nuclear war, unless you were in a direct blast zone, all you needed to do was to dig a trench, put a piece of plywood over it, and pile a certain number of inches of soil on top of the plywood, and remain in the trench under cover of the soil for a certain number of hours, possibly 12 or 24 -- I don't remember -- for the radiation to dissipate.
The 1970s were a period of protests against nuclear weapons, especially in Great Britain, and the military/security complex was concerned about its government-funded profits. The arms race had to be kept going.
For a sane, rational person it is inexplicable how any government could think that prevailing over another country or countries is worth the risk of wiping out life. But for people determined to prevail, prevailing is everything. That is the problem we face. The neoconservative ideology that history has given the US the right to prevail over all others (except Israel) has created a fanaticism that since the Clinton regime has piled wars on top of wars and is now demonizing Russia, isolating Russia from the West, and building up military forces on Russia's borders, while issuing ultimatums such as Bob Corker's "Russian Aggression Prevention Act."
Read Steven Starr's account of the likely consequences below:
"The Russian Aggression Prevention Act" (RAPA): A Direct Path to Nuclear War with Russia

By *Steven Starr

August 22, 2014
The "Russian Aggression Prevention Act," introduced to Congress by U.S. Senator Bob Corker (R-Tenn.), will set the US on a path towards direct military conflict with Russia in Ukraine.

Any US-Russian war is likely to quickly escalate into a nuclear war, since neither the US nor Russia would be willing to admit defeat, both have many thousands of nuclear weapons ready for instant use, and both rely upon Counterforce military doctrine that tasks their military, in the event of war, to preemptively destroy the nuclear forces of the enemy.
RAPA provides de facto NATO membership for Ukraine, Georgia, and Moldova via RAPA

The Russian Aggression Prevention Act, or RAPA, "Provides major non-NATO ally status for Ukraine, Georgia, and Moldova for purposes of the transfer or possible transfer of defense articles or defense services." Major non-NATO ally status would for practical purposes give NATO membership to these nations, as it would allow the US to move large amounts of military equipment and forces to them without the need for approval of other NATO member states. Thus RAPA would effectively bypass long-standing German opposition to the US request to make Ukraine and Georgia part of NATO.
Germans rightly fear placing US/NATO troops and US Ballistic Missile Defense (BMD) in Ukraine, given the profound and long-standing Russian objections against the expansion of NATO (especially to Ukraine and Georgia) along with deployment of European US/NATO BMD. Germany is acutely aware of the distinct possibility that the civil war raging in Ukraine could evolve into a Ukrainian-Russian war. Under such circumstances, deployment of US/NATO forces in Ukraine would make it virtually inevitable they would come into fight with Ukraine against Russia.
(Note: You can view every article as one long page if you sign up as an Advocate Member, or higher).