My guest today is long-time Maryland resident, Mary Kiraly. Welcome to OpEdNews, Mary. You've been deeply involved in Maryland Against Gun Violence. Please tell us about this organization and what has been accomplished in Maryland.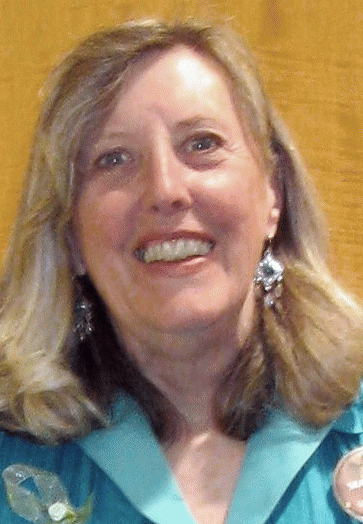 (
Image
by
Mary Kiraly
)
Details
DMCA
Thank you, Joan. I am very proud of this organization. A group of activists, who had worked together on other legislative issues in Maryland, met right after the Newtown shootings. We were joined by others, who had worked on campaigns but had never worked on legislation before, so they were not bogged down by what was "possible."
While Maryland already had strong gun laws, including background checks for gun shows, we had not been able to pass a ban on military-style assault weapons or to limit high-capacity detachable magazines. So, Maryland Against Gun Violence mobilized a grassroots effort to help get this done, believing that "This is Maryland: We can do this." It was, of course, much more complicated than that.
The Firearm Safety Act of 2013, which passed in April and awaits the Governor's signature, is a comprehensive bill. It will go far beyond defining and banning certain assault weapons and high-capacity magazines, when the bill becomes law on October 1st. It requires fingerprinting, and firearm safety training for a qualification license to purchase a handgun, in addition to the background check already required for all handgun purchases. The handgun qualification license must be renewed every 10 years.
The Firearm Safety Act makes it a misdemeanor to use an assault long rifle, or copycat weapon, in the commission of a crime. It requires that people who move to Maryland register their firearms. It makes it a misdemeanor (with certain exceptions for police officers, etc.) to carry or possess firearms, knives, or deadly weapons on school property. It makes the use or possession of certain types of ammunition, during the commission of a crime, a misdemeanor. If a person is involuntarily committed, by a hearing officer, and determined to be dangerous to oneself or others, s/he must surrender all firearms. It strengthens gun dealer reporting requirements, and reporting on lost or stolen weapons.
That does sound comprehensive! Tell us more about the mechanics of how a group goes about getting things done, or attempts to, anyway.
I think that our experience in Maryland mirrors, in a small way, the organizational dilemma that we saw play out in the U.S. Senate last week. In January, MD-AGV was moving quickly to build membership, create a website and social media presence, plan for a March on Washington at the end of the month, and create media and community outreach strategies. This was happening as the fast-paced Maryland General Assembly session, which is only three months long, was moving on legislation. Meanwhile, the NRA and gun clubs, which are permanently organized and have paid lobbyists and consultants walking the legislative halls, could mount a major opposition by sending its engaged membership email updates and funding requests.
We were fortunate to be living in a majority-progressive state, and to have a Governor, Martin O'Malley, with the courage to offer the "Firearm Safety Act of 2013" as a major component of his legislative agenda. We also had supportive legislative leaders who were crucial in the key committees. Other progressive and faith-based groups were also organizing; and an umbrella organization, led by a dedicated paid lobbyist, with a strong background in gun legislation in Maryland, was essential. But there were a number of major progressive bills on the line in addition to gun violence prevention: legislation to end the death penalty, an initiative to generate new offshore wind power farms, and efforts to prevent fracking. The attention of some of our key allies was divided. For the gun lobby, this was a single crystallizing life-or-death issue and they were able to turn out over 1,000 supporters - repeatedly - at key points in the session, and to nearly shut down legislative email and phone systems with their messaging.
Well, we saw how well that single-mindedness worked so well in the Senate, Mary. But, somehow, you folks in Maryland pulled off a win on the local level. How did you do it, at virtually the same time that the NRA was scoring big-time over the president, Mayor Bloomberg and the like? What made the difference?
I have been thinking about this, too. The success in Maryland has a thousand parents. This was a comprehensive bill, so while MD-AGV was focused on banning military assault weapons and high-capacity magazines, others were concerned about addressing handgun violence that daily plagues our cities, and about the public health aspects of gun violence.
The governor has rightly been given credit for his commitment to this bill, for monitoring legislative action closely, and for personally appearing at key junctures to urge support. Mayor Bloomberg had made a substantial personal financial contribution to the Johns Hopkins School of Public Health which has a program dedicated to ending gun violence. The governor and legislative leadership had worked to iron out differences so there was strong leadership support and apparent unity. There were activist who had waited fifteen years to have a chance to address the separate and important issue of handgun violence in Maryland. They successfully passed the fingerprinting and licensing requirement to address straw purchases, and beefed up gun dealer reporting requirements.
Maryland Against Gun Violence played a crucial role when the Firearm Safety Act moved from the State Senate to the House of Delegates. In the House, key committee leadership was close to abandoning the strong ban on military-style assault weapons that had been passed in the Senate. MD-AGV grassroot activist swung into action. They brought pressure on delegates who had never before had their motives questioned by these constituents. Using our contacts, social media, and presence in Annapolis, we were also able to reach out to individual legislative offices and address concerns.
And the we had the incredible creativity and energy that community activists bring. So, for instance, we had a group that imagined and implemented a "Have a Heart" campaign for Valentines Day. They delivered handmade valentines to every legislative office, signed by children, parents, grandparents, and others. A month later, when we visited offices, we found MD-AGV valentines mounted on bulletin boards, and hanging on office doors. These same activists also created a "Make Life Safer" campaign, later in the session, that delivered Life Saver candies to legislative offices with a message urging passage of the Firearm Safety Act.
What great ideas! Simple but very, very clever!
(Note: You can view every article as one long page if you sign up as an Advocate Member, or higher).