While SSRI antidepressants are arguably still the most consumed drug class in the US, sales peaked in 2008 and have declined by four percent every year since, according to Research and Markets.
There are many reasons for declining SSRI sales from unwanted side effects like weight gain and sexual dysfunction to "Prozac Poop-out" in which patients develop tolerance and the pills quit working.
Still, a major reason for declining sales are SSRI's strong links to suicide and birth defects.
In 2004, the FDA added "Black Box" warnings to SRRIs, highlighting suicide risks and the need for close monitoring of children and adolescents for suicidal thoughts and behavior. Reaction from pro-drug doctors who appeared to be defending industry sales was swift. The warnings might scare away doctors and patients, they objected--as if that weren't the point of warnings. The pro-drug voices even tried--unsuccessfully--to blame the warnings for a rise in suicides. Unfortunately, they were using data from the wrong year.
Further validating SSRI suicide risks, in September of 2015, the British Medical Journal (BMJ) confirmed what drug safety activists had charged for 15 years--that the original safety data for Paxil had misclassified suicide gestures to make the drug look safer; Paxil actually carried higher suicide risks for young people than reported.
SSRIS in Pregnancy
As reports of SSRI-linked birth defects began to surface more than ten years ago, a similar phenomenon occurred. In 2005, the FDA warned health care professionals and patients that the SSRI Paxil "increases the risk for birth defects, particularly heart defects, when women take it during the first three months of pregnancy." The next year, doctors writing in the Journal of the American Medical Association (JAMA) associations countered that women who went off their antidepressants during pregnancy would "relapse" in their depressions. The authors, it turned out, had 60 financial relationships to pharmaceutical companies and the lead author was a paid speaker for seven drug makers. JAMA was forced to publish a correction.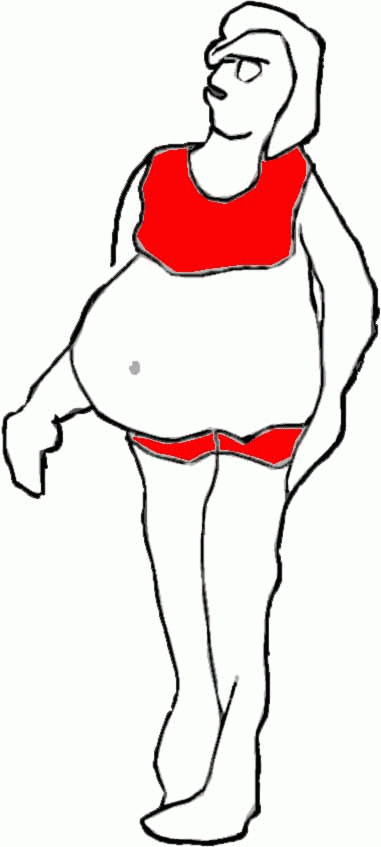 Pharma tries to downplay SSRI birth defect risks
(
Image
by
Martha Rosenberg
)
Details
DMCA
Since then, the birth defect warnings have only increased. In 2012, a prominent study in the Journal of Clinical Psychiatry found an association between SSRIs and the heart-related disorder "persistent pulmonary hypertension" in newborns. Last year, ABC News reported a study of thousands of pregnant women who took antidepressants that found an increase in birth defects.
(Note: You can view every article as one long page if you sign up as an Advocate Member, or higher).