div>
H/T truthdig
A tiny, silicon chip which can easily be placed into any tablet, capsule or powder and safely ingested, is what U.S. corporation, Proteus Biomedical is very interested in. The chip, which will report to a patch placed on the back of a patient, or under the skin through electrical stimulation, is deemed to be not only able to tell if the patient is taking adequate dosages of medication and how they effect him or her, but where the patient in question physically is through GPS enabled sensors. Sound a bit like a Brave New World? Of course, this will be touted as the best of the best when we try to follow up on granny with Alzheimer's Disease at the nursing home, our loved ones who are critically ill or the new patient whose medication levels need to be monitored. Proteus is busily planning trials of this invisible-to-the eye chip. According to TimesOnline (U.K.)"... a Silicon Valley company called Proteus Biomedical is developing what it calls the Raisin system of microchipped pills to help to tackle the problems of patients forgetting or refusing to take medicines." Technology. The double-edged sword. It all sounds so 'helpful' yet....under what scenario, when a patient refuses to take medication, will he/she be forced to take in the doctor's little helper? How else will Proteus Biomedical use this Raisin system with that particular statement hanging in the air? The company hopes to have the system on the market in 2011.
STMicroelectronics and Veredus Laboratories are also honing in on an answer for those that are squeamish about the spread of the Avian Flu into the human populace. Put a lab on a chip. One that can tell the difference in influenza strains within 2 hours. It will verify whether or not the strain you are ill with is Influenza A or B, a drug-resistant strain or a mutated variant including the Avian Flu or H5N1 strain . All the lab on a chip needs is a bit of your DNA....whether through blood, sputum or swab. Where does all that data go later on? The lab on a chip is portable, maybe FEMA can stop by and make sure you're ok during the next flu season. According to Emaxhealth.com, "VereFlu will enable healthcare professionals to effectively monitor mutations of flu viruses and quickly identify the main strain of the season," said Dr Rosemary Tan, Chief Executive Officer of Veredus Laboratories. "This unique capability can significantly increase the effectiveness of flu vaccination and reduce public health risks associated with the emergence of a new flu virus." Ok, so it's admitted....when you allow yourself to be injected with flu vaccines today, the drug companies have NO IDEA if the flu strain they are protecting you with (and I use the term 'protecting' with extreme sarcasm) is even the strain that's floating around! Of course after a few shots of Thimerisol and /or antifreeze, why worry? You'll be a good candidate for the GPS medicine chip in short order.Those clever Chinese have come up with a more direct approach for delivering a GPS microchip into a human body: The ID Sniper rifle! Thanks to Empire North all you need to do is just point and shoot! At a distance of 1100 meters, you can deliver a teenie-weenie, trackable chip with as much pain as a mosquito bite. The most interesting part is that it's been out since 2002! Hmmm, how many times have I been stung by a mosquito since then?


On another note, data giant IBM has been awarded the equivalent of $390,000,000 U.S.D. for development and control of the biometric database for the UKBA (United Kingdom Border Agency.) IBM will be in charge of fingerprints and facial images taken for passports and visa applications, the National Biometric Information Service (NBIS) which in turn will feed into the National Identity Register, the database behind the ID cards. Are you safe yet? According to officials within the agency, no one except staff who are actually working with the program will be able to get to any of the information. However, if another agency would like to get information about you, they can ask NBIS, and then they
WILL TELL
-so what's the difference? At least 11 of the government databases used in the U.K. are seriously flawed and need revamping or just plain scrapping, and according to Ross Anderson, security expert, they most certainly are illegal as they 'contravene' the European Convention on Human Rights (ECHR). The U.K. is by far one of the most invasive to it's own citizens in issues of privacy.
Life has become extremely complicated in the last decade. Not only has the surveillance society and it's police state increased it's size and scope but the necessary evil of government has moved right along with it. With the melding of private corporations and government, a Fascistic world order is becoming not just a possibility but a REALITY. Not only will most of the world 's citizens be watched in all but a few corners of their private space but databases full of facial recognition , fingerprints, DNA, biographical and medical information will be stored somewhere with someone in an unseen part of cyberspace that can be brought up within virtual seconds without your knowledge. When the corporate world cannot be seperated from a globally controlled government, it's time to re-think our long term goals. When is enough enough? We may not be able to stem the tide of 'progress' but we can certainly look at our own lives and think ahead and most certainly we need to stay abrest of those entities in our midst who would steal our privacy and our most personal information. Name them, tag them, share the information. It's time to start our own database!
Yelena Slatery
The We the People will not be Chipped - No Verichip Inside Movement, is based on the irrefutable fact, that mankind has inalienable human rights that are absolute and can not be debased, nor perverted. Human life can not be degraded to a 16 digit (
more...
)
The views expressed herein are the sole responsibility of the author and do not necessarily reflect those of this website or its editors.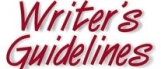 STAY IN THE KNOW
If you've enjoyed this, sign up for our daily or weekly newsletter to get lots of great progressive content.
To View Comments or Join the Conversation: