Homeless Vet
(
Image
by
Better-Biking.com
)
Permission
Details
DMCA
/div>
It was a gauzy night. He had read that somewhere. It fit. The Alamo looks more real on gauzy nights. He sometimes sees John Wayne grinning down at him from the parapet. On these misty, rainy nights he sees real ghosts on the walls: weeping Coahuiltecan Indians and eviscerated young men. He always goes out of his way to walk past the chapel on the way to his chosen tavern. Many times he will go another route on his way home, to avoid the ghosts.
Two women walk into the bar ahead of him, turning and giggling; bumping their heads together, whispering their small observation of him into the ear of the other. "He's drunk." "Unh, unh, he's bad crazy."
He hears. He has always thought of himself as handsome. His wives noticed how he lingered at mirrors. Age and too much thought have crowded out his good looks. The woman, who now takes him in and holds him while he sobs or rages or giggles, sees the remains of his beauty. She consoles him when his grandchild runs frightened from him. She straightens his hair: tucking the wiry, wooly man fur back down the collar of his shirt. When he's drunk he allows her to trim away the black, bristly nose hair that profanely merges with his yellow/grey mustache.
She makes him smoke outside. She is always uneasy when she opens the patio door and brings him his lighter -- he has wandered away and not returned until late, and sometimes the next day. She loves him and refuses to interfere with his gift.
The tavern is brightly lit in the entry vestibule then splinters into cozy, dimly lit side rooms. It has always been decorated and used in the manner of an Irish Pub. A couple of years ago it was purchased by two young men that brewed beer in the basement of their father's Southside car dealership.
It is now a brewpub bucking trendiness. The young men are literate, kind neo-bohemians. They like him. They give him his beer for free, but only if there is one or another of the regulars in the place that are accustomed to tending to him if he acts up or aggressively challenges someone. He is not a violent man, but strangers wouldn't know this. He can recite large tracts of Tolstoy and Thomas Mann. He makes word puzzles out of passages from the bible. He can speak on many types of work. He can be a most congenial and sympathetic listener if he sees empathy or interest in the eye of the teller. He gives good advice to lovers and frightens the insincere.
His friends deserted him long ago. The woman holds him: shaking and begging forgiveness from a lost childhood pal; promising to be better and repeating incidents from his youth over and over like a syrupy love sonnet. She carefully undresses him and makes love to him. He typically weeps or giggles. She never really knows if he feels her or is moving in the past. It is no matter. She loves him.
- Advertisement -
The tavern is brightly lit in the entry vestibule. He shields his eyes from the harsh light as he enters, dropping his cigarette on the worn parquet floor: grinding it into the beer and grime glazed oak. The two women walk faster; looking over their shoulders.
"Hey, for Chrissakes Walt, you know we got ashtrays. Come here you knucklehead. Sit down. How about a IPA, Amigo?" says Angel, the bartender.
"Very good, yeah, sorry about the butt, Senor. Quien es el mas macho, Angelito!" says Walt, holding his neck as if in pain or in deep thought.
"Yo Walter, cut the Spanish shtick, I don't speak it, never have, carnal," says Angel, pulling a five from the tip jar and sliding it across the bar to Walt. "Hey man, go play some tunes on the Juke box. Play some of that old stuff like you like, I dig it," says Angel, looking around, looking to see if Jimmy or Ben are still in the place.
"Where's Tim and his sidekick?" asks Walt.
"They've gone out to the old man's house to watch the game. We got it on the big screen in the back," says Angel.
"No thanks, I'll go play us some tunes." says Walt.
"Hey Walter, play some ZZ Top," says the taller of the two women.
"Nope Vicky, I'm gonna play BB King, tonight's a BB night," says Walt, selecting five blues numbers.
"You know me and Stephanie hate that old blues vibe. Hey, come over here and meet Anthony. Show him your Marine picture," says Vicky, sliding over in the booth to make room for him.
BB King's sweet guitar notes start ringing out through the place. Walt walks over to the cracked naugahyde booth, sets his pint of IPA on the table and pulls a blues harp from the pocket of his frayed and stained mackinaw raincoat. He starts blowing along with the song on the juke box.
"Hey man, your pretty damn good," says Anthony, "you a musician?"
"Nope, I'm a Marine," says Walt, picking up his beer and walking back to the bar.
"Walt, you and Vicky ever had a thing?" says Angel as Walt sits back down at the bar.
"Why are you asking me that?" says Walt.
"Cause, every time she asks you to show someone your Marine picture you start playing the harmonica, what's up with that?" says Angel.
"It's code," says Walt, winking at Angel.
"Turn that noise down...who played that crap anyway!" says a rather large man striding up from the rear of the bar, wearing a large NFL Jersey, even too large for him, and a Dallas Cowboys cap turned backwards on his large head.
"People, we're trying to watch and LISTEN to the Game!" says the large man, noticing Walt sitting at the bar.
"Oh, I shoulda known, come on Walt, can't you ever just sit there and drink your beer?" says the large man.
"Hey Bilbo, leave Walt alone, Angel asked him to play the jukebox!" says Vicky.
"I don't understand why you people mollycoddle this creep, I'm gonna talk to Tim about this, ONE MORE TIME!" says the large man, walking back to the rear of the bar.
"Ok Bilbo, we'll turn it down," says Angel, grinning widely.
"My name's not Bilbo, Vato!" the large man yells from the back room.
Walt hears the front door scrape and whine as it always does when opening. He looks up and sees three oriental men enter the bar. Vicky also sees them come in. After they have ordered their drinks and settled in a booth behind her, Stephanie and Anthony, Vicky yells out, "Hey Walt, show us your Marine picture!"
Walt pulls his blues harp from his coat and sweetly plays along with BB singing and playing "The Thrill Is Gone." The oriental guys start clapping; one of them saying "yes" over and over again. A loud roar comes from the back room, someone made a touchdown -- they had turned the volume of the big screen way up. When the song is over Walt puts his harmonica in the tip jar and tells Angel that he will pick it up tomorrow.
As he walks out of the door it is just starting to rain lightly. He slips on the greasy, worn concrete steps but is able to maintain his balance. His empty cigarette pack falls from his top pocket. He casually kicks it into the street, smiling, deciding to walk over to the Alamo. He feels good.
John Wayne is sitting with his long buckskin clad legs dangling over the parapet. An Indian with no name taps out a martial rhythm on a painted armadillo shell. Padre Olivares pops up and down behind like a punch and judy character. The Duke shouts down at Walt, "Hey Walt show us your Marine picture!" Walt smiles and waves and starts to pull his blues harp from his mackinaw, remembering he left it with Angel, he yells back, "Sorry fellas, I left it at the bar."
"That sucks Walt, that really sucks," says Duong Nguyen, who has been travelling with him all night, but quiet -- his lips not moving in synch with his words. His speech obviously dubbed.
"I know," says Walt, turning slowly, wistfully to look at his companion.
"Come on Walt, let's go."
"Yeah, ok."
The inseperable comrades walk toward home, past the open door of the Menger Hotel bar, the bartender puts a slice of lime on the salted rim of a glass, watching Walt walk and talk to himself, the rain coming down harder.
- Advertisement -
opednews.com
Kevin is (writing about yourself in the third person (illeism) is a trip) an artist/writer/carpenter and frustrated songwriter living in Johnson City, Texas. His latest frustrating songwriting attempt is titled, "I Touched the Hand That Touched (more...)

The views expressed herein are the sole responsibility of the author and do not necessarily reflect those of this website or its editors.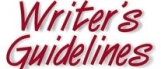 ,

STAY IN THE KNOW
If you've enjoyed this, sign up for our daily or weekly newsletter to get lots of great progressive content.