Sweden's Director of Public Prosecution, Marianne Ny, has issued an urgent plea to all citizens of the world to help her apprehend this man, Julian Assange, before he strikes again:




Julian Assange describing his "size", a real fish tale!

*********

Fearless Crusader for Decency, Morality and Honor, Marianne Ny:




*********

Here is Swedish Director of Prosecution Marianne Ny's statement:

To all decent men and women of the world, especially the women, I issue this plea: We have a dangerous, delusional maniac on the loose, the man shown in the above photo, the notorious Julian Assange. We must stop him before he strikes again!

Through the services of one of our fine Swedish internet psychiatrists, Dr. I.M. Fullenofit, who can professionally analyze personality disorders in individuals by studying their photographs, videos and vocal recordings online, we have been able to diagnose the dangerous psychosis that is afflicting this escapee from Sweden: He is beset with the psychopathic disorder, Johnny_Holmitis , which is defined as the extreme fantasy that one has a huge sexual member with which to please women. To refresh the memories of those who do not know who the infamous Johnny Holmes was, see his photos below: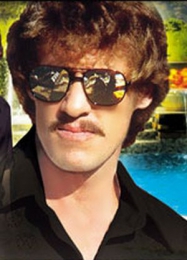 Julian Assange, obviously suffering from an inferiority complex, Dr Fullenofit explains, has desperately taken on the persona of Johnny Holmes in an attempt to win the acceptance of women, but since his "member" does not measure up to Holmes' "stature", he has adopted this criminal modus operandi: He will knowingly buy a condom that is too small, then entice a woman into intimate relations with him, knowing full well that toward the denouement of their close encounter that this utterly stretched and stressed condom will burst! At that moment, frightened witnesses have told us, confidentially, that he has been known to babble incoherently, "Bigger than Holmes! Bigger than Holmes! Yes I yam, I yam, I yam!"

Even though well aware how dangerous Assange is (who is actually shown in his photo above exaggerating the size of his "organ" to incredulous onlookers) two brave Swedish women have stepped forward to give testimony about Mr. Assange's sick and criminal behavior to our prosecutors. After listening carefully to their tearful, traumatic experiences of burst condoms with Mr. Assange, the Swedish justice system fully realizes how utterly diabolical this man is!

Consequently, before another woman can be molested in this cruel manner, I have issued an International Interpol RED ALERT for his apprehension and questioning. We feel that he is at least as dangerous as Osama bin Laden! Furthermore, our online psychiatrist, Dr Fullenofit, has also determined that he is also afflicted with a related mental disorder, "King Davidism" , the suicidal and obsessive urge to take on opponents many times more powerful than yourself, which may lead to further pornographic exposures of powerful "members" of society.

If you happen to see Julian Assange or have information on his whereabouts, immediately call our office at 1-999-SAFESEX! Thank you, citizens of the world, for myself and Sweden!