Cross-posted from Mike Malloy
It's flippin' Friday -- finally! And, we've been freaked out with all the news of the week. One sick story after another -- like HGTV's decision to drop a new home-remodeling program called "Flip It Forward," when it was revealed that the openly Christian co-hosts were also openly anti-gay.
Huffington Post reports:
"Twin brothers and Liberty University graduates Jason and David Benham were set to star in 'Flip It Forward,' giving families dream homes by transforming fixer-uppers. The show was slated to debut in October. However, on Wednesday the network announced the show would not move forward.

"The announcement followed a Right Wing Watch report on the Benham family's extreme right-wing views. Their father, Flip Benham, is an evangelical Christian minister and head of the protest group, Operation Save America. As leader of the group, he has protested everything from the interfaith Sandy Hook memorial and mosques (while apparently shouting 'Jesus hates Muslims!') to LGBT and abortion rights.

"In 2012, David Benham led a prayer rally outside the Democratic National Convention saying it's 'homosexuality and its agenda that is attacking the nation,' RWW reported. That same year he wrote a blog post equating opposition to same-sex marriage laws to the fight against the Nazi regime."
HGTV is famous for arming good-looking metrosexuals with power tools and titillating its audience with shots of said hunks smashing thru walls or bending over freshly-dug backyard Koi ponds. If you've ever watched the "Property Brothers" or "Curb (Sex?) Appeal" you know what I mean. This pair was no exception. Blonde brothers (Twins!) with blueprints and big biceps.
Sweaty hunks in tight tee shirts. Yup. Great, innocent eye-candy for housewives and gay-guys alike, which comprise the majority of their regular viewers. So it must've posed quite a conundrum for HGTV to pull the plug on this particular program.
Nice that they recognized that haters with hammers aren't sexy.
Kathy never expected a career in radio as a talk show producer. Born and raised in Atlanta, Georgia, Kathy was completing her nursing degree when in 2001 - in an emergency - she was asked to fill in as the producer of Mike's program. Within a few (
more...
)
The views expressed herein are the sole responsibility of the author and do not necessarily reflect those of this website or its editors.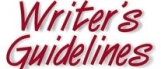 STAY IN THE KNOW
If you've enjoyed this, sign up for our daily or weekly newsletter to get lots of great progressive content.
To View Comments or Join the Conversation: