Cross-posted from Mike Malloy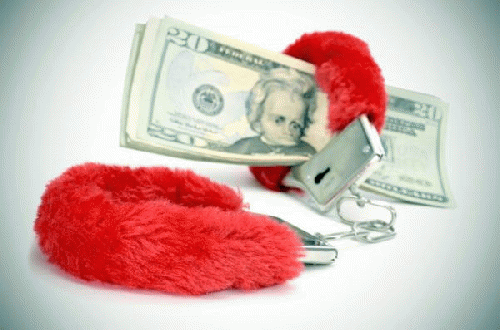 (
Image
by
Think Progress
)
Details
DMCA
>
It's Friday again, Truthseekers! Seems to happen a lot lately. We have our typical weekly round-up of all the news stories that captured our attention this week, perhaps because they were ignored by the corporate media, or otherwise overshadowed by the Syrian bombing campaign.
Now that the UK has entered the fight, will Syria officially follow? Stay tuned for World War III watch...
And in news from the weird, did you hear about the fundraiser the state of Kansas has implemented? It's not every day you see this headline:
Seems this isn't a joke, as the HuffPo reports:
"Kansas' budget woes are so dire that the state government has resorted to selling off furry handcuffs and vibrators seized by its revenue department.

"The Topeka Capital-Journal first reported on the sale Wednesday, explaining that the new bounty, numbering in the thousands of items, resulted from a five-shop, four-city raid on a company that owed more than $163,000 in state taxes.

"Kansas negotiated with the owner, returning the merchandise under the condition that he auction off the toys and use the money towards paying back the state.

"Democrats noted the irony of the sale, given that Republicans allied with Gov. Sam Brownback (R) had criticized Brownback's Democratic challenger Paul Davis for being at a strip club during a drug raid in 1998.

"'Brownback is so desperate to fill the massive hole in the state budget caused by his reckless income tax cuts that the state of Kansas is now in the porn business,' state Senate Minority Leader Anthony Hensley (D) said in a statement. 'This is the same governor whose supporters spent this past week attacking his opponent for a strip club incident.'"
Fuzzy handcuffs and vibrators. Here's a thought, as long as Pat Roberts is parading Sarah Palin in front of the voters, maybe he could get her to slip into some garters and fishnets? Or a leather corset and stilettos? Heck, she might even have them in her travel bag already.