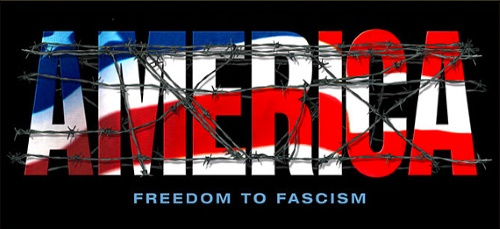 America: Freedom to Fascism
(
Image
by
Fabius Maximus
)
Details
DMCA
It's been one week since Donald Trump was acquitted in his Senate impeachment trial, and he is wasting no time in demonstrating just how authoritarian his Republican enablers have encouraged him to be.
Days after acquittal, after reports surfaced Trump would pursue those who testified against him, National Security Council Ukraine expert Lt. Col. Alexander Vindman was escorted from the White House.
The same day, Trump fired US Ambassador to the European Union Gordon Sondland.
This week, Trump's Republican operative Roger Stone was sentenced to seven to nine years in prison after being convicted in November of seven counts that include witness tampering and lying to Congress.
But unlike his predecessors, who respected the rule of law (even Nixon did most of the time), Donald Trump is using his office to bend the Justice Department (DOJ) to his own personal whims.
No sooner was Stone sentenced then Trump tweeted:
"This is a horrible and very unfair situation. The real crimes were on the other side, as nothing happens to them. Cannot allow this miscarriage of justice!"
The tweet is actually not the most serious part.
The serious part is when the Attorney General of the United States, William Barr, makes the unprecedented move of taking Trump's "miscarriage of justice" criticism as a cue to overrule career prosecutors to secure Stone a lighter sentence.
Those prosecutors resigned in protest.
Trump, of course, denies any interference, yet maintained he "would be able to do it if I wanted," adding:
"I have the absolute right to do it. I stay out of things to a degree that people wouldn't believe but I didn't speak to [the Justice Department]. I thought the recommendation was ridiculous. I thought the whole prosecution was ridiculous. And I look at others that haven't been prosecuted... but when you see that I thought it was an insult to our country."
He then tweeted:
"Congratulations to Attorney General Bill Barr for taking charge of a case that was totally out of control and perhaps should not have even been brought. Evidence now clearly shows that the Mueller Scam was improperly brought & tainted. Even Bob Mueller lied to Congress!"
Greg Sargent of the Washington Post tweeted in response:
(Note: You can view every article as one long page if you sign up as an Advocate Member, or higher).