Reprinted from Media Matters
(
Image
by
Fox screen grab
)
Details
DMCA
>
To the surprise of no one, the Republicans' four-year partisan inquisition surrounding the terrorist attack on the American compound in Benghazi, Libya, is likely ending with a whimper. With the House Select Committee on Benghazi finally releasing its findings, and the report representing the eighth and (likely) final government investigation into the deadly event, the Benghazi hoax, as sponsored by Fox News for four years, finally comes to an impotent and ignominious end.
Early indications are that the report, as expected, provides no major revelations. Already undercut by a report from Democratic members of the Benghazi committee that further debunked right-wing myths about the attack, the GOP's long-awaited Benghazi report is in danger of being met with collective shoulder shrugs.
Even Donald Trump seems relatively uninterested in kicking the Benghazi can around the campaign trail this year. Yes, he's made a couple of passing references to it and implied grave misdeeds by Hillary Clinton. But there's been no serious push on his part to highlight the GOP's endless pursuit. (Last year, Trump actually criticized the Republicans' investigations as being incompetent.)
So if Benghazi isn't being used as an election year battering ram against the Democrats, what has been the point of committee chairman Trey Gowdy's comically extended inquiry? Anybody with a pulse and a political calendar realized that the final GOP Benghazi report, with its 2016 summertime release, was designed to disrupt Clinton's White House run. Why else would the committee's work be extended for two-plus years when it likely could have been completed in six or seven months? (Two years to hold four hearings?)
Unsure they could defeat Clinton at the ballot box, and lately even more unsure that Trump is competent enough to run a White House campaign, Republicans were hoping and praying for an investigative intervention to stop Clinton.
It ain't happening with Benghazi. But anyone who followed the facts, or who reads Media Matters, knew that a very long time ago.
(Note: You can view every article as one long page if you sign up as an Advocate Member, or higher).
Eric Boehlert is the author of Lapdogs: How the Press Rolled Over for Bush (Free Press, 2006). He worked for five years as a senior writer for Salon.com, where he wrote extensively about media and politics. Prior to that, he worked as a (more...)

The views expressed herein are the sole responsibility of the author and do not necessarily reflect those of this website or its editors.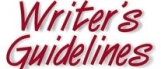 STAY IN THE KNOW
If you've enjoyed this, sign up for our daily or weekly newsletter to get lots of great progressive content.
To View Comments or Join the Conversation: