Boy, oh, boy, we know now, after a year, that we are in a recession and we know that the reason for the war was questionable.
Based upon scientific studies, I don't think Americans will know that it is the holiday season until maybe next Holiday Season. The systems that would normally inform us that something is just not right are just not right lately. I am calling this time of year, until farther notice; "The Holiday Session" and not Season. Season implies that there is flavor in it and right now all we have is a bland tastelessness in our mouths.

After all, corporate America is limping around with no real hope of a future.
It is odd to see them mope around like this. We just are not used to the corporate big boys being the needy ones this time of year. They are normally the ones that give us our bonuses and act jolly, because we made them so much profit during the year.

But not this year. Well, they might have made the profits, but it looks like they spent them on something else, but not something good for Americans. We want receipts. We don't care that you lost the money after the fact, just where did it go? That way we will know where to look the next time it happens.

The auto makers are going back to Washington to sit in a session to try to work this out or should I say work the Government out of 20 billion dollars. That is the way that American politicians deal with problems. They have sessions, sessions of the Congress, the Senate, real estate folks, bankers, and now the auto manufacturers.
Most everything has the same sort of ring to it this Holiday "Session" RE-session, Depression, Obsession, all of the things you need to ruin one of the best times of the year. I kinda wish we replaced the elections with the Xmas season. Folks seemed happier (because they did not know better), spirits were better and we had a whole lot more money running through the economy. That $100 million to each candidate, some more, would have bought a whole lot more hope for Americans then it wasted in candidates who should not have run to begin with.
Now some of us Americans have to wait until after Xmas to get our presents (January 21th). Now, I am not trying to be a bahhh humbug here, I just want to shake things up a little so it might loosen up a little common sense, or cents, so we can take that to the bank.
I am thinking that we should hold off on giving any money to the auto boys or real estate folks or banks until after Xmas. I think we are just tempting them to go out and spend the money during this Holiday on themselves. Beside, don't give the break this calendar year, wait till next year, let them file their taxes and feel the full effect of what most Americans feel during tax time, A LOSS!

My plan: Get the auto, real estate, banking and stock boys AND girls that drove Santa sled into this snow bank and get um all in Santa suits. Then take them to all the poorest parts of America , you know, the places that they will be putting folks out of jobs or homes. Get them to ring a bell or deliver some of their goods they donate for tax write off to these people. Let them see the faces of the folks they are letting down. Maybe if we are lucky we will get an "Scrooge effect" and it will change them for the better, maybe? I don't mean this to be humiliating to them, it is just sometimes we have to step back and look at this from another side, our side. What better way to do that then to dress as Santa.

--
Will Roberts
"The Good Will Tour"
www.WillRogersUSA.com
1-866-381-Will (9455)
Direct# 310-228-7105
Fax# 800-844-4259

"All I Know Is What Little I Read On The Internet!"
Will Roberts is the country's preeminent Will Rogers Tribute Artist, and now adds 100+ news websites that he produces an audio podcast and written story on days events, everyday. "All I ever knew I read in the newspaper" was not only a famous (
more...
)
The views expressed herein are the sole responsibility of the author and do not necessarily reflect those of this website or its editors.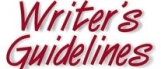 STAY IN THE KNOW
If you've enjoyed this, sign up for our daily or weekly newsletter to get lots of great progressive content.
To View Comments or Join the Conversation: