Everything I need to know I learned from the Oscars:
1. Hang on to a sense of humor
This is why we love Ryan Gosling so much - he and the cast of La La Land were onstage beginning their acceptances of the Oscar nomination for Best Picture when suddenly the mistake was announced, that, in fact, Moonlight had won, not La La Land.
Judging from this photo, he instantly found the humor. Clearly this is a man of perspective.
La La Land won for Best Score, Best Direction, Best Cinematography, and La La Land's Emma Stone won Best Actress.
Clearly, Gosling won for Best Attitude Evah.
Image from Twitter User aaaisela
(
Image
by
Twitter User aaaisela
)
Details
DMCA
The mix-up did come as a shock to many of the celebrities in attendance.
Image from Twitter User MidoriChunLi
(
Image
by
Twitter User MidoriChunLi
)
Details
DMCA
2. Don't take death too seriously
The Oscars' In Memoriam segment, which honors those in the industry who died the previous year, inadvertently included the photo of Australian film producer Jan Chapman, who is very much alive, and was understandably surprised to see her photo on the screen. (Janet Patterson, an Australian costume designer, was the person who passed away last year, but the wrong photo was used.)
According to the NY Times, Chapman said, "I was devastated by the use of my image in place of my great friend and long-time collaborator Janet Patterson...I had urged her agency to check any photograph which might be used and understand that they were told that the Academy had it covered. Janet was a great beauty and four-time Oscar nominee and it is very disappointing that the error was not picked up."
Whoever was responsible for using the incorrect photo of Patterson was probably delighted that the major faux pas at the end of the Oscars eclipsed his/her error.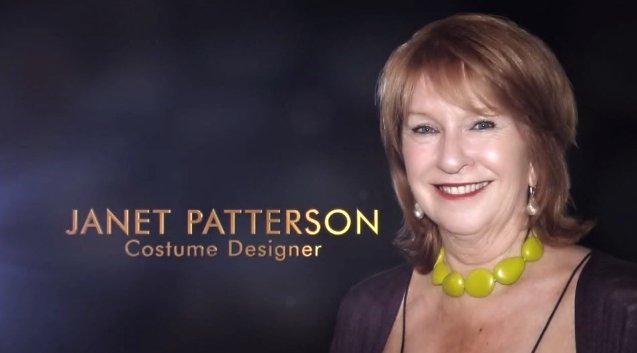 Image from Twitter User thatsmye
(
Image
by
Twitter User thatsmye
)
Details
DMCA
3. Be open to surprises
Jimmy Kimmel arranged for a tour group to be unsuspectingly brought into the Academy Award theatre...at first they were stunned, but warmed up as the stars approached to greet them. Here, Ryan Gosling whispers to one of the tourists. (He's probably telling her "The Russians have manipulated our voting system - watch for a surprise ending tonight.")
(Note: You can view every article as one long page if you sign up as an Advocate Member, or higher).