Published by Behind the Curtain
"Yeah, like [in] a church. Church of the Good Hustler."
- Fast Eddie Felson (Paul Newman) in The Hustler
At least we have gotten rid of Trump, they say. No one can be worse. They think this is logic
At the end of Henrik Ibsen's classic play, A Doll's House, Nora, the aggrieved wife, leaves her husband's house and all the illusions that sustained its marriage of lies. She chooses freedom over fantasy. She will no longer be played with like a doll but will try to become a free woman - a singular one. "There is another task I must undertake first. I must try and educate myself," she tells her husband Torvald, a man completely incapable of understanding the social programming that has made him society's slave.
When Nora closes the doll's house door behind her, the sound is like a hammer blow of freedom. For anyone who has seen the play, even when knowing the outcome in advance, that sound is profound. It keeps echoing. It interrogates one's conscience.
The echo asks: Do you live inside America's doll house where a vast tapestry of lies, bad faith, and cheap grace keep you caged in comfort, as you repeat the habits that have been drilled into you?
In this doll's house of propaganda into which America has been converted, a great many of our basic assumptions are totally illusory.
Americans who voted for either Trump or Biden in the 2020 election are like Torvald clones. They refuse to open that door so they might close it behind them. They live in the doll's house - all 146+ million of them. Like Torvald, they are comforted. They are programmed and propagandized, embracing the illusion that the electoral system is not structured and controlled to make sure no significant change can occur, no matter who is president. It is a sad reality promoted as democracy.
They will prattle on and give all sorts of reasons why they voted, and for whom, and how if you don't vote you have no right to b*tch, and how it's this sacred right to vote that makes democracy great, blah blah blah. It's all sheer nonsense. For the U.S.A. is not a democracy; it is an oligarchy run by the wealthy for the wealthy.
This is not a big secret. Everybody knows this is true; knows the electoral system is sheer show business with the presidential extravaganza drawing the big money from corporate lobbyists, investment bankers, credit card companies, lawyers, business and hedge fund executives, Silicon Valley honchos, think tanks, Wall Street gamblers, millionaires, billionaires, et. al. Biden and Trump spent over 3 billion dollars on the election. They are owned by the money people.
Both are old men with long, shameful histories. A quick inquiry will show how the rich have profited immensely from their tenures in office. There is not one hint that they could change and have a miraculous conversion while in future office, like JFK. Neither has the guts or the intelligence. They are nowhere men who fear the fate that John Kennedy faced squarely when he turned against the CIA and the war machine. They join the craven company of Johnson, Ford, Carter, Reagan G.H.W. Bush, Clinton, George W. Bush, and Obama. They all got the message that was sent from the streets of Dallas in 1963: You don't want to die, do you?
Ask yourself: Has the power of the oligarchic, permanent warfare state with its propaganda and spy networks, its vast intelligence apparatus, increased or decreased in the past half century? Who is winning the battle, the people or the ruling elites? The answer is obvious.
It matters not at all whether the president has been Trump or Bill Clinton, Ronald Reagan or George W. Bush, Barack Obama or George H. W. Bush, Richard Nixon, Gerald Ford, or Jimmy Carter. The power of the national security state has grown under them all and everyone is left to moan and groan and wonder why.
(Note: You can view every article as one long page if you sign up as an Advocate Member, or higher).
Edward Curtin is a widely published author. His new book is Seeking Truth in A Country of Lies - https://www.claritypress.com/product/seeking-truth-in-a-country-of-lies/ His website is http://edwardcurtin.com/
The views expressed herein are the sole responsibility of the author and do not necessarily reflect those of this website or its editors.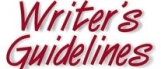 STAY IN THE KNOW
If you've enjoyed this, sign up for our daily or weekly newsletter to get lots of great progressive content.
To View Comments or Join the Conversation: