Cross-posted from RT
As much as Iran, Russia, the US and the EU are involved in a sophisticated nuclear/energy ballet, Syria and Ukraine are also two key power play vectors bound to determine much of what happens next in the New Great Game in Eurasia.
And both Syria and Ukraine also happen to be energy wars.
The Obama administration's Syria master plan was "Assad must go"; regime change would yield a US-supported Muslim Brotherhood entity, and a key plank of Pipelineistan -- the $10 billion Iran-Iraq-Syria gas pipeline -- would be forever ditched.
Also read: Energy ballet: Iran, Russia and "Pipelineistan"
The Emir of Qatar himself had taken the road to Damascus in 2009 to negotiate a Qatar-Syria-Turkey gas pipeline. Bashar al-Assad though, said no; his excuse was his unwillingness to jeopardize Syria's energy deals with Russia.
And yet, in 2001, an agreement went ahead for a rival Iran-Iraq-Syria project. So the writing was on the wall -- or on the (steel) pipes arriving one day in the Eastern Mediterranean. The gas for prospective European customers would in fact come from Iran's South Pars field, contiguous to Qatar's North Dome; together, they form the largest gas field on the planet.
Not only for Qatar and Turkey, but especially for His Master's Voice, this was unacceptable; the official US "isolate Iran" policy would be in tatters. Worse: the possibility was open for the EU to soon become the privileged customer of both Russia and Iran for no less than 45 percent of its gas supply. Full energy/trade integration of Eurasia -- in this key case involving most of the EU, Russia and Iran -- is absolute anathema for the Empire of Chaos.
Thus the key economic rationale for the whole "Assad must go" disaster; a war OF terror largely financed by Qatar and Saudi Arabia, with logistical support from Turkey, with Ankara, the CIA and the GCC (Gulf Cooperation Council) gang running a "secret" weaponizing airlift of so-called "good" jihadists using Saudi, Qatari and Jordanian military cargo planes since 2012.
The least one can say is that the blowback was spectacular. "Assad must go" didn't go. And nothing less than IS (Islamic State), formerly ISIS, led by Caliph Ibrahim, reared its ugly head. Even US Special Forces are drooling at their fighting power.
The Caliphate engulfing parts of Syria and Iraq is now making a fortune selling -- irony of ironies - cut-rate oil and gas in the black market. It amounts to at least $38 million a month: $8 million from a captured Syrian gas field and $30 million from at least six captured Iraqi oil fields.
The Houses of Saud and Thani now ostensibly profess to be horrified by the Caliph and his beheaders, including the so-called Beatles jihadists. And yet private Saudi and Qatari donors, as well as other GCC notables, continue to shower the Caliphate with cash and weapons. President Erdogan in Turkey is now also officially horrified. And yet the Turkish-Syria border remains a free-for-all for traveling jihadists.
As things stand in Pipelineistan, the possibility for the Qatar-Syria-Turkey gas project taking off is zero. And the prospect is not much better for Iran-Iraq-Syria, considering two of these nations are raked by civil war with no endgame in sight.
Have Grad, will frack
In the Ukraine scenario, the "villain" is Russia instead of Iran. And there's a much wider implication of direct US interests.
What really matters in eastern Ukraine is to clear off a large area for fracking -- via a Grad missile offensive, leading to a mass exodus of refugees.
(Note: You can view every article as one long page if you sign up as an Advocate Member, or higher).
Pepe Escobar is an independent geopolitical analyst. He writes for RT, Sputnik and TomDispatch, and is a frequent contributor to websites and radio and TV shows ranging from the US to East Asia. He is the former roving correspondent for Asia (more...)

The views expressed herein are the sole responsibility of the author and do not necessarily reflect those of this website or its editors.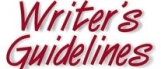 STAY IN THE KNOW
If you've enjoyed this, sign up for our daily or weekly newsletter to get lots of great progressive content.
To View Comments or Join the Conversation: