Shobha Shukla, CNS (Citizen News Service)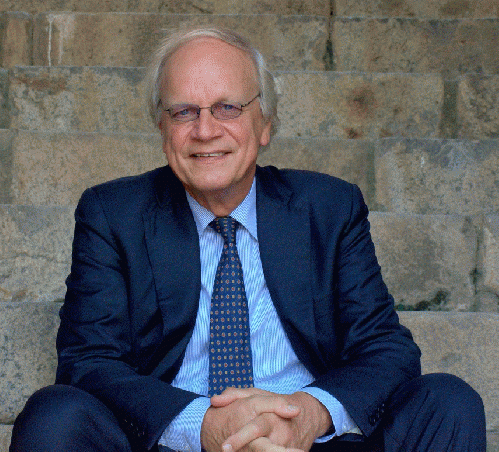 Alphonsus Stoelinga, Netherlands Ambassador to India
(
Image
by
CNS (Citizen News Service)
)
Details
DMCA
(CNS): We are all very familiar with the phrase 'going Dutch' (meaning each person of a group pays one's own expenses in an outing), but are we also aware of dealing with HIV/AIDS the Dutch way? Perhaps very few of us know that "Amsterdam, which is currently hosting the 22nd International AIDS Conference (AIDS 2018) from 23-27th July 2018 - the largest conference for any global health issue in the world - became the first city in the world to overshoot the 90:90:90 target, set by UNAIDS (joint United Nations programme on HIV/AIDS), with a continuum progress of 94:90:94," said Alphonsus Stoelinga, Netherlands Ambassador to India, in an exclusive interview given to CNS (Citizen News Service) on the eve of AIDS 2018.
Stoelinga shared with pride (and rightly so) that Netherlands has indeed been on the forefront of the global fight against HIV/AIDS for quite some time now. "We are actively contributing to UNAIDS' 90:90:90 target for 2020 that is also intertwined with the global promise of ending AIDS through the adoption of SDGs by 2030. As per UN General Assembly Special Session (UNGASS)' Country Progress Report 2016, the Netherlands' estimated continuum progress in as far back as December 2014 was 88:94:92, with 88% HIV-infected people diagnosed and linked to care; 94% with initiated combination antiretroviral therapy (ART), and 92% of all people receiving ART with suppressed viral load", said the Ambassador.
Multi-sectoral approaches and innovations are a must
Any efforts directed towards ending AIDS cannot function without multi-level cooperation and innovation. Presently, in the absence of functional vaccines or cures against HIV infection, the need for countries to join hands and innovate - both at the local and global levels - becomes more important than ever. "I am very proud to share that the Kingdom of the Netherlands has consistently and diligently been working at both these levels. The Dutch HIV/AIDS policy focuses on 3 core principles: (i) Prevention (ii) Linkage between prevention and care and (iii) Ensuring low threshold access to testing and treatment", informed Stoelinga.
Dealing with HIV the Dutch way
Netherlands Ambassador to India Stoelinga claimed that the Dutch were the first nation in the world to spearhead large scale needle exchange programmes to combat the spread of HIV among injecting drug users (IDUs). "The first information campaign targeting the Dutch population began in 1987 and it was initiated by the government. HIV testing through public health institutions is free-of-charge. Outreach programs are perpetually being set up for specific risk populations being tested. Free HIV testing, on World AIDS Day (December 1) and during the AIDS Conference 2018, are also being offered. All pregnant women in the Netherlands are tested free of cost for HIV. For most other people, HIV testing is covered by health insurance. Those who are more likely to have STIs and/or HIV (the high risk populations) for various reasons can get tested for free at an STI Outpatients' Clinic of the Public Health Service", he said.
The again, in Netherlands, HIV testing is also available through the internet and the pharmacy. This allows one to test ones blood or saliva for HIV antibodies at home. The young population is given particular attention - by way of sexual education at schools, mother/child care (in the form of food supplements), prevention of teenage pregnancy, ensuring that young people can be tested for HIV, and those living with HIV have access to the care they need.
"Our efforts cover the full spectrum. We have a close-knit system of physicians, nurses, social workers working together to keep all people living with HIV in a continuum of care. Additionally, keeping up with the reach and power of social media, communicating about HIV/AIDS is also a part of our efforts", the Ambassador said.
(Note: You can view every article as one long page if you sign up as an Advocate Member, or higher).