Reprinted from The Nation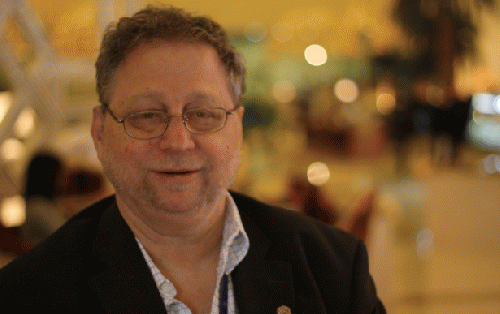 Danny Schechter
(
Image
by
(Mohamed Nanabhay/CC BY 2.0)
)
Details
DMCA
>
It is impossible to fully explain media criticism -- and media understanding -- as it exists today without recognizing the remarkable contribution of Danny Schechter.
Two years before Ben Bagdikian took apart the fantasy that American media was liberal, with The Elite Conspiracy and Other Crimes by the Press (Harper & Row), more than a decade before Bagdikian exposed the corporate infrastructure of news-gathering with The Media Monopoly (Beacon Press), more than 15 years before Fairness and Accuracy in Reporting (FAIR) began its ongoing exploration of the abuses and excesses of that corporate media, and almost 20 years before Edward Herman and Noam Chomsky put it all together with Manufacturing Consent: The Political Economy of Mass Media (Pantheon), there was this news director on the coolest radio station in Boston, WBCN-FM, who started his daily show with the announcement, "This is Danny Schechter, your news dissector."
Dissecting the news was Schechter's thing. He reported to listeners what was happening, then he explained why it was happening, and then he revealed why other media outlets did not tell the whole story. It was bold and daring, and the word of what Danny Schechter was doing on one progressive-rock station in Boston spread far and wide. "As 'News Dissector' on Boston radio," recalled Chomsky, "Danny Schechter literally educated a generation."
What distinguished Schechter, who has died too young at age 72, was his merging of a stark and serious old-school I.F. Stone-style understanding of media power and manipulation with a wild and joyous Yippie-infused determination to rip it up and start again.
Click Here to Read Whole Article
Copyright 2014 thenation.com -- distributed by Agence Global