Source: Counterpunch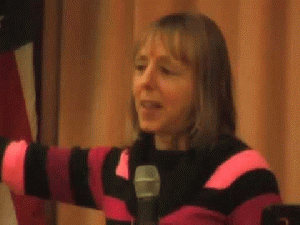 Sometimes it just takes one person with a creative mind to shake up the entire legal system. In the case of Costa Rica, that person is Luis Roberto Zamorra Bolaños, who was just a law student when he challenged the legality of his government's support for George Bush's invasion of Iraq. He took the case all the way up to the Costa Rican Supreme Court -- and won.
Today a practicing lawyer, Zamorra at 33 still looks like a wiry college student. And he continues to think outside the box and find creative ways to use the courts to fuel his passion for peace and human rights.
During my recent visit to Costa Rica, I got a chance to interview this maverick attorney about his past victories, and his brilliant new idea to seek compensation for Iraqis. -- Medea Benjamin
Medea Benjamin: Let's start out recalling the key moment in Costa Rica's pacifist history.
Roberto Zamorra: That was 1948, when Costa Rican President Jose Figueras declared that the nation's military would be abolished, a move that was ratified the following year by the Constituent Assembly. Figueras even took a sledgehammer and smashed one of the walls of the military headquarters, announcing that it would be turned into a national museum and that the military budget would be redirected toward healthcare and education. Since then, Costa Rica has become renowned for its peaceful and unarmed neutrality in foreign affairs.
MB: So fast forward and here you are in law school, in 2003, and your government joined George Bush's "Coalition of the Willing" -- a group of 49 countries that gave their stamp of approval for the invasion of Iraq. On The Daily Show, Jon Stewart joked that Costa Rica contributed "bomb-sniffing toucans." In reality, Costa Rica didn't contribute anything; it simply added its name. But that was enough to get you so upset that you decided to take your government to court?
RZ: Yes. Bush told the world that this was going to be a war for peace, democracy and human rights. But he couldn't get a UN mandate, so he had to create a coalition to make it look like the invasion had global support. That's why he pushed so many countries to join. Costa Rica -- precisely because it abolished its military and has a history of peace -- was an important country to have on his side to show moral authority. Costa Rica is listened to when it speaks at the UN. So in this sense, Costa Rica was an important partner.
When President Pacheco announced that Costa Rica had joined this coalition, the vast majority of Costa Ricans were opposed. I was really upset about our involvement, but I was also upset that my friends didn't think we could [do] anything about it. When I proposed suing the president, they thought I was crazy.
But I went ahead anyway, and after I filed a lawsuit, the Costa Rica Bar Association filed a suit; the Ombudsman filed a suit -- and they were all combined with mine.
When the ruling came out in our favor in September 2004, a year and a half after I filed, there was a sense of relief among the public. President Pacheco was depressed because he's really a nice guy who loves our culture and he probably thought, "Why did I do this?" He even considered resigning over this, but he didn't because so many people asked him not to.
MB: On what basis did the court rule in your favor?
RZ: One of the most significant things about this ruling was that it recognized the binding character of the UN Charter. The court ruled that since Costa Rica is a member of the United Nations, we are under the obligation to follow its proceedings and since the UN never authorized the invasion, Costa Rica did not have the right to support it. I can't think of another case in which the Supreme Court has annulled a government decision because it violates the UN charter.
The ruling was also extremely significant because the court said that the support for the invasion contradicted a fundamental principle of "the Costa Rican identity," which is peace. This makes us the first country in the world to recognize the right to peace, something that was made even more explicit in another case that I won in 2008.
MB: Can you tell us about that case?
RZ: In 2008 I challenged a decree by President Oscar Arias that authorized the extraction of thorium and uranium, nuclear fuel development and the manufacture of nuclear reactors "for all purposes." In that case I again claimed a violation of the right to peace. The court annulled the president's decree, explicitly recognizing the existence of a right to peace. This means the State must not only promote peace, but must refrain from authorizing war-related activities, like the production, export or import of items intended to be used in a war.
So this meant that companies like Raytheon, which had purchased land here and intended to set up shop, is now not operational.
(Note: You can view every article as one long page if you sign up as an Advocate Member, or higher).