Cross-posted from Salon
Support on the left for Export-Import Bank shows GOP isn't the only party tailoring policy to business interests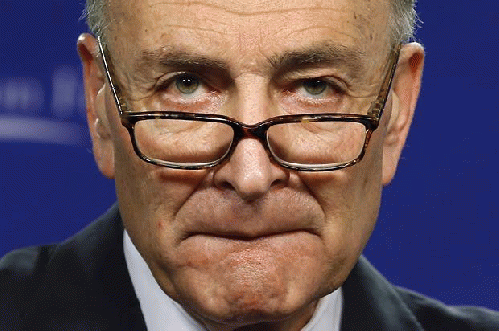 Charles Schumer, U.S. Senator, who hails from Brooklyn
(
Image
by
Reuters/Yuri Gripas
)
Details
DMCA
In politics, as the old saying goes, there are no permanent friends or permanent enemies -- there are only permanent interests. Few policy debates prove that truism as well as the one now brewing over the Export-Import Bank -- a government agency providing taxpayer subsidized loans to multinational corporations.
This tale starts 15 years ago when my old boss, U.S. Rep. Bernie Sanders, I-VT, was trying to construct a left-right coalition to reform the bank. While a few libertarians were willing to voice free-market criticism of the bank, the impetus for reform was primarily among Democrats and the left. Indeed, Sanders' failed 2002 amendment proposing to restrict the bank's subsidies garnered only 22 Republican votes but had 111 Democratic backers -- mostly progressive legislators who, in the words of Sanders, saw the Ex-Im Bank program as "one of the most egregious forms of corporate welfare."
As Salon's David Dayen reports, liberals in subsequent years "highlighted how Enron, the failed energy giant, benefited from $675 million in Ex-Im loans"; how "Ex-Im gave an $18 million loan to a Chinese steel mill, which was later on accused of dumping steel into U.S. markets and hurting U.S. workers" and how, "Ex-Im loan guarantees helped build one of the largest coal plants in the world." By 2008, the progressive-themed criticism of the bank had become so central to Democrats' agenda that Barack Obama used a presidential campaign speech in 2008 to lambast the bank as "little more than a fund for corporate welfare."
Click Here to Read Whole Article