Re the incidences of companion animal cruelty - I am abhorred by the large
number of incidences of it today. I really wonder if this is an indication of
persons growing up with no idea of the meaning of compassion or if they are
just inherently cruel. In either case- it seems to me that parents, teachers, and
our churches are not doing nearly enough to teach compassion and loving care
for the animals who share this earth with us and who deserve so much better
from people who are suppose to be God's stewards.
Truly, I don't remember so much cruelty to animals happening when I was a child
of the 40's though sadly, I do recall hearing about some people's version of pet
population control. I believe the most readily use of that was drowning the unfortunate
unwanted progeny instead of trying to find homes for them- though that too would
not have been a remedy as the cycle of reproduction would have continued ad
infinatum. What they should have done is try to prevent the mating of these animals
Next Page 1 | 2 | 3 | 4 | 5 | 6 | 7 | 8 | 9 | 10 | 11 | 12 | 13 | 14 | 15 | 16
(Note: You can view every article as one long page if you sign up as an Advocate Member, or higher).
I have been concerned about animal suffering ever since
I received my first puppy Peaches in 1975. She made me take a good look at the animal kingdom and I was shocked to see how badly we treat so many animals. At 77, I've been a vegan for the (
more...
)
The views expressed herein are the sole responsibility of the author and do not necessarily reflect those of this website or its editors.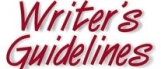 STAY IN THE KNOW
If you've enjoyed this, sign up for our daily or weekly newsletter to get lots of great progressive content.
To View Comments or Join the Conversation: