Shobha Shukla, CNS (Citizen News Service)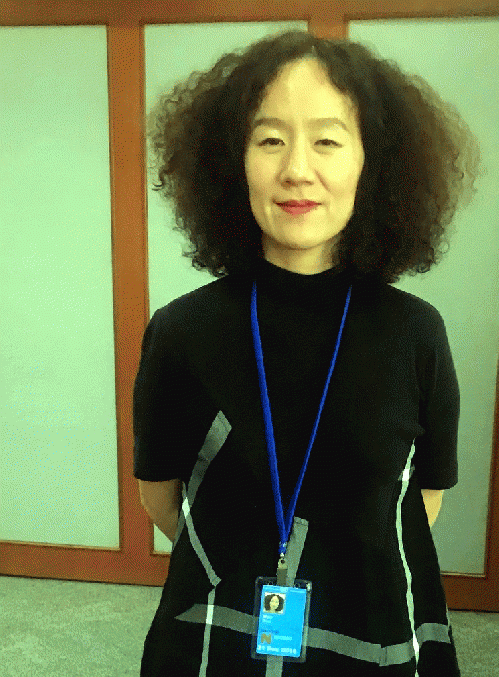 Misun Woo is the Regional Coordinator of Asia Pacific Forum on Women, Law and Development (APWLD)
(
Image
by
CNS (Citizen News Service)
)
Details
DMCA
Climate justice is integral to development justice, as it is essential for building a brave feminist future sans power and wealth inequalities. This is the dream of feminists in the Asia Pacific region, including Misun Woo, who recently took over charge as the Regional Coordinator for APWLD (Asia Pacific Forum on Women, Law and Development). A law graduate from New York University School of Law, Misun Woo, is deeply committed to a feminist movement building to dismantle the current patriarchal structures and systems that are violating women's human rights, deepening inequalities and fuelling conflicts.
Misun was in conversation with CNS (Citizen News Service) on the sidelines of APFSD (Asia Pacific Forum on Sustainable Development) 2018, which was held in Bangkok, Thailand. Here are some of her insights on environmental and climate justice that is integral to ending resource and wealth inequalities between men and women, between rich and poor and between countries.
Right to a healthy and safe environment
Misun Woo: The right to a safe and healthy environment is increasingly being recognised as one of the core human rights. Climate change is a result of very deliberate political and economic decisions made by governments together with large corporations. Any form of climate change and/or environmental disaster manifests itself in intersecting forms of oppression impacting the lives and livelihood of women in different locations, of different religions and also those with different identities, in various ways.
Climate change and environment is a feminist issue and we have many evidences that women are affected more by climate change and natural disasters, with little recourse to remedies that can enable them to be resilient to their impacts. There are documented findings that after a natural disaster (like Typhoon Yolanda that struck Philippines a few years back), hits a community, women are forced to either migrate or are trafficked to become sex workers and also face different forms of gender based violence. Also in the event of an environmental crisis, women are more likely to die than men do as they have less access to remedies and justice.
On women environmental defenders
Misun Woo: As climate/environment issues are feminist issues and hence the core part of women's human rights, there is an intrinsic overlap between women human rights defenders and environmental defenders. Both would have a very specific target because of their identity as women. So while women human rights defenders are also environmental defenders, and vice versa, there should be a different approach to support their work and protect them.
Women in the Asia Pacific region are fighting for climate justice and working to defend their land and natural resources to be able to control and manage them. A large number of these women subsist as farmers and live in rural areas, where their lives are very deeply connected to how the land and natural resources are managed. This is also true of indigenous women. While governments are expected to protect people's human rights, they are actually violating them, especially their development rights, by taking their businesses away from them. That in itself reveals the current global power structure. Governments are taking the land away from people and giving it to large multinational corporations, and also to the military for use in times of conflict. Nowadays there are more coordinated efforts/ interlinkages of governments and corporations to follow a neoliberal agenda and use of force to just make the power to stay in a few hands.
(Note: You can view every article as one long page if you sign up as an Advocate Member, or higher).