(Article changed on November 24, 2012 at 13:05)
This article was originally published by the Madison Independent Examiner. A slideshow and video is available for viewing there.
As the conflict in Gaza approaches all-out war and civilian casualties increase daily, another cease fire agreement was
announced on Wednesday
by U.S. Secretary of State Hillary Clinton. The agreement was brokered between Clinton, Egyptian President Mohammed Morsi and his Foreign Minister Mohamed Kamel Amr, Hamas leaders, and Israeli Prime Minister Benjamin Netanyahu. The cease fire went into effect Wednesday at 9 p.m. Cairo time (1 p.m. CST).
Since late October, this is third cease fire and/or truce agreement between Hamas and Israel, two of which have not held.
While it is difficult to pinpoint exactly when and by whom the initial escalation of the Gaza violence began, there were two periods of relative calm as truces were brokered between Israel and Hamas by Egypt's President Morsi. In both instances, Israel was the first to break that truce.
U.S. corporate media sticks to the story line that Israel's attacks on Gaza are a response to rocket fire from Hamas. But the rocket attacks on Israel that Hamas supposedly started were, in fact, a response to Israeli attacks, even after similar truce agreements.
After the October 28-29 flare-up of violence, in which the BBC reported that 26 rockets were fired into Israel "hours after an Israeli air strike in Gaza," there was a period of relative calm. An Israel-based Twitter account, QassumCount @Qassumcount, that catalogues rockets that hit Israel recorded almost no rocket fire until one shot was recorded on November 5th, the day after an unarmed, mentally unfit man was shot dead by Israeli troops as he approached a border fence.
Then on November 8th, Israeli forces made an incursion into Gaza, leveling areas of Palestinian land amidst indiscriminate shooting by troops, artillery, tanks and helicopter gunships. During that round of violence, a 13-year-old boy, Hameed Abu Daqqa, was shot in the head and killed by an Israeli military helicopter while he was playing soccer.
It appears that a major escalation of violence took place from both sides after that incident.
Shooting a child who is playing soccer from a helicopter is a brutal and inhumane act. It was clearly intended to provoke a reaction by the Palestinians, who react to the murder of their children the same way anyone would, in this case by shooting at Israeli soldiers. Israel then retaliated by shooting two more children, and even opened fire on the funeral for one of them. Yet the first news about Israel and Gaza reported to the American audience was when militants in Gaza fired some rockets into Israel and Hamas was portrayed as the unreasonable aggressor who started it all.
Despite the situation at that time, yet another truce was brokered between November 11th and 13th, coinciding with a lull in rocket attacks. Ismail Haniyeh, prime minister of Gaza's Hamas government, praised the main armed factions in the enclave for agreeing to a truce. "They showed a high sense of responsibility by saying they would respect calm should the Israeli occupation also abide by it," he said.
The next day, November 14th, Israel broke the truce with the extrajudicial assassination of Hamas military chief Ahmad al-Jabari in an air strike. The Telegraph UK quoted other Hamas leaders saying that this act has "opened the gates of hell."
The rest is history written in the blood of dead civilians, most which were innocent Palestinians, including women and children. Overall, the offensive that began on November 14th killed 150 Palestinians, including 53 civilians, and wounded 1100 people, including 225 children, Gaza heath official Ashraf al-Kidra said.
On the Israeli side, three civilians have died from Palestinian rocket fire and dozens have been wounded. A rocket-defense system has intercepted hundreds of rockets bound for populated areas.
Israel's contempt for truces and ceasefires is nothing new. In November 2008, Israel broke a months-long ceasefire, manufacturing a crisis that it then used to justify its December 2008-January 2009 massacre of 1,400 people in Gaza.
(Note: You can view every article as one long page if you sign up as an Advocate Member, or higher).
1 1 1
Rate It | View Ratings
Gregory Patin is a free-lance writer residing in Madison, WI. He earned a BA in political science from the University of Wisconsin - Madison and a MS in IT management from Colorado Tech. He is politically independent and not affiliated with either (
more...
)
The views expressed herein are the sole responsibility of the author and do not necessarily reflect those of this website or its editors.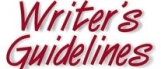 STAY IN THE KNOW
If you've enjoyed this, sign up for our daily or weekly newsletter to get lots of great progressive content.
To View Comments or Join the Conversation: