Bangladesh Bank Image from Twitter User sectest9
(
Image
by
Twitter User sectest9
)
Details
DMCA
>
There is a casino twist to the Bangladesh Bank heist case that has pump-primed terrorism financing angle into focus with footprints traced to South-Asia, South-East Asia and China.
Most of the $81 million stolen from the apex bank of Bangladesh by hackers using malware has been traced to Rizal Banking Corporation, which has significant presence in the Filipino-Chinese business community, and three large casinos operated by Chinese businessmen in the Philippines.
By global standards of money laundering and terror financing, this is a drop in an ocean but investigators are veering round the view that brains behind the Bangladesh heist were simply testing the waters, and were planning for bigger games.
Three sets of people/groups have collaborated in the venture of defrauding Bangladesh and bringing the country a bad name in the global financial market, a sleuth familiar with the probe told me on the condition that he not be identified.
All the three groups have suffered 'losses' after noted economist Atiur Rahman took over the reins of the Central Bank of Bangladesh and got down to cleansing the corruption-laden banking system of the country.
Who are these vested interest groups? What is their identity? About this, a little while later.
Being the personal choice of Prime Minister Sheikh Hasina for the job, Dr. Atiur was on full throttle from Day One. And unnerved the entrenched vested interests in the financial sector who have been thriving under indulgent political patronage.
His reform zeal and thrust on transparency created panic among obscurantist, fundamentalist, and radical forces as well with their funding sources stifled and their well-oiled financial network under scanner.
One such banking channel is the Islami Bank that has been in the eye of a storm after Sheikh Hasina became Prime Minister. Atiur Rehman forced a management change in the Islami Bank and gradually eased out the Jamaat-e-Islami sympathizers and associates from its management silos.
This drive coincided with two other developments that have had a bearing on Bangladesh-Pakistani relations and Pakistan's ISI operations aimed at pumping counterfeit Indian currency into India through the porous Bangladesh-India border.
Hasina's resolve to bring to justice the perpetrators of genocide during the Liberation War of 1971 has pitchforked her and her Awami League into the front line of attack by Pakistan and its Dhaka-based sympathizers. Every verdict delivered by the International Tribunals increased the intensity of attack and pushed Pak-Bangladesh ties into a deep freeze over the past year.
This phase has seen Pakistan withdraw one diplomat and recall a couple of junior functionaries at its Dhaka Mission before they could complete their tenure posting. Pakistan's national carrier, Pak International Airlines, was forced to suspend its operations to Dhaka for a while.
Compounding Pakistan misery, as my source puts, Bangladesh security establishment stopped taking kindly to ISI's not-so-covert drive of making Dhaka its peg for Fake Indian Currency (FICN) operation, and anti-India missions. At one time Kathmandu was the preferred outpost of ISI for such ops. I am told Nepal capital still figures on the ISI radar but Dhaka became the preferred centre since the days of Khaleda Zia's second innings as prime minister.
My inquiries show that FICN racket is one of the major sources of terror finance for Pak ISI. To its dismay, Bangladeshi security agencies have seized several crores of FICN in the last one and half years from Dhaka International Airport, Chittagong Port and several other busy commercial centres across the country. In other words, the Pak ISI felt the crunch much like the Bangladeshi Jamaat, and its cohorts. The two soon made common cause with Paresh Baruah of United Liberation Front of Assam (ULFA), which has been desperately trying to ramp up its funds flow.
Though it may amount to slight digression a word about Paresh Baruah will be in order. He is known as an elusive ULFA commander. He today leads the faction that is opposed to talks with the government of India. This group has bases in Bangladesh and Myanmar.
About a year ago, Paresh visited Kunming in China in quest of funds but returned disappointed as the Chinese also found Atiur Rehman wall impregnable. And the way Hasina government handed over to India his colleague Anup Chetia, who was nurtured by Dhaka for years as a valued asset, has unnerved Paresh.
Chetia is privy to all crucial ULFA financial deals and has first-hand knowledge of their bases. If he spills the beans, Chetia will only make the Bangladesh-India collaboration a benchmark in fighting terrorism.
According to reports in the Indian and Bangladesh media, not only Paresh Baruah-led ULFA but also several Indian Insurgent Groups (IIGs) active across the international border in India's northeast are facing financial constraints as the militancy webbed, and extortion bids did not earn sufficient return. For Baruah, unlike other IIGs, the stakes are high as he has to safeguard his dominance among the IIGs, preserve his cadre strength and attract new members.
This urgency made Paresh close ranks with the ISI and China to look to recoup their losses from Bangladesh itself.
The February 4 heist was the outcome. Yes, it did not take place on one day. It was carried out in small doses apparently not to attract attention of the in-house vigilantes.
This is clear from the fact that the hackers of Bangladesh Bank had made as many as 35 transfer order from its account with the New York Federal Reserve Bank over the past one year.
Well, the Bangladesh Bank authorities should have hit the panic button immediately after the matter came to their notice. They did not and by keeping the matter under wraps until the story broke in the Philippines, they have egg on their faces. (to be continued)
A blogger since July 2008 James Duglous Crickton is a London based consultant working with a consultancy firm focusing on Asia, particularly South Asia and East Asia. Political Research is his functional focus area. While his interests are (
more...
)
The views expressed herein are the sole responsibility of the author and do not necessarily reflect those of this website or its editors.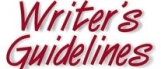 STAY IN THE KNOW
If you've enjoyed this, sign up for our daily or weekly newsletter to get lots of great progressive content.
To View Comments or Join the Conversation: