(
Image
by
Steve Jurvetson
)
Details
DMCA
cars are a concept that's been at the back of everyone's mind since Google announced the start of their self-driving car project in 2009. The idea of a car that drives itself isn't a new one,
dating as far back
as the 1939 World's Fair, but companies like Google and Volvo are working hard to make it a reality in our lifetimes.
While the technology behind these engineering marvels has advanced exponentially in recent years, the laws regarding their use have not. The federal government has left the legislation of self-driving cars up to each individual state, and most states haven't even bothered to address the subject. Swedish car-maker Volvo is trying to change that legislative apathy by offering to accept full liability for any accidents that occur while their cars are in autonomous mode.
Accidents and Self Driving Cars
Recent studies have shown that self-driving cars are susceptible to accidents, but it's not for the reason you might think. The majority of autonomous car accidents have been due to human error. Of the 12 accidents that Google has reported, 11 of these were while the car itself was in autonomous mode, and each of those 11 accidents was caused by other drivers on the road.
The main problem is in the programming, and in the car's strict adherence to the rules of the road. Human drivers can, and often do, bend or break traffic laws to suit the needs of the situation. Autonomous cars, at the mercy of their programming, don't have that option and often end up being rear ended or struck simply because the drivers in the surrounding cars don't expect them to cling to driving laws so rigidly.
Accident Response Will Change
So what does Volvo's momentous announcement mean for the average driver? Once their self-driving cars become more and more common on the country's roads, it means that the way we respond to accidents will change dramatically.
After a typical car accident, most drivers call 911, their insurance company, or a friend or colleague, often in that order. Passengers in Volvo's driverless vehicles will likely have an additional call to make: Volvo's own legal department.
While the car maker is planning to accept any and all liability for these accidents if it's found that their driverless vehicles are at fault, they have not yet announced exactly how these cases will be handled.
Making Them Hack-Proof
One of the biggest fears surrounding the concept of the autonomous vehicle is the worry that they could be infiltrated by hackers. Most autonomous cars are designed for use with Internet and satellite uplinks, for navigation purposes, which makes them potentially vulnerable to hackers with nefarious purposes in mind.
Volvo is taking all the necessary steps to make sure the passengers in its driverless vehicles are protected from hacking attempts by taking steps to protect the software that will eventually drive these cars around the United States. They are also planning to treat any hacking attempts as criminal offenses and will prosecute these individuals to the fullest extent of the law.
Jump-Start the Legislation
Volvo's offer of accepting liability isn't just an altruistic gesture--it's also a way to jump-start Washington. There is currently no Federal oversight where autonomous cars are concerned, and since many states are just choosing to ignore the issue rather than create the legislation that would allow driverless cars to be tested or driven in their state, manufacturers like Volvo, Google and Mercedes-Benz are restricted to testing their cars in just a few states.
At this point, Volvo is trying to increase federal oversight and encourage the federal government to take the decision to legislate self-driving cars out of the hands of the states. Hopefully, this decision will convince our government of what the technology sector has known for quite some time: that self-driving cars have almost limitless potential and their legislation should not be left in the apathetic hands of the states.
Kayla Matthews is an IT journalist and blogger. You can also find her work on The Huffington Post and MakeUseOf.
The views expressed herein are the sole responsibility of the author and do not necessarily reflect those of this website or its editors.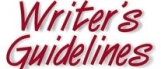 STAY IN THE KNOW
If you've enjoyed this, sign up for our daily or weekly newsletter to get lots of great progressive content.
To View Comments or Join the Conversation: