Spring is here and all of this is going to preserve as people are migrating each passing year. Even, the non-availability of year round full time jobs, drug-abuse followed by accidents and other crimes are the main reasons that are making me sad and lonely. The expenses and cost are increasing in comparison to the income of people. Creating job opportunities for people will eventually stop the crimes in this region. I think eliminating this problem will once again make people fall in love with this place and people won't have to separate themselves with their family and friends.



Although hotels and other local businesses prepare for summer by hiring people and decorating for aesthetic looks, it is not hard to earn a living in the spring. I find many of my friends preparing because of this very reason. They too are planning to do many activities and ask me for suggestions. I find it quite exciting. On one hand there is this magnificent beauty on the other the spring we are preparing.

Beaches are here that I can see from my house. I have been seeing some good weather on the news. Today, when I took my usual walk along the Cape May Beach, which was at high tide, and watched a fisherman who lives down the street from my house.

He said "I love Cape May so I want to make my work competitive so that it will allow my business to grow in Cape May, also to accommodate the weather".

The cultural monuments and festivals, the natural beauty and the environment and above all the easy-going and friendly demeanour of the Cape May, NJ are no doubt plus points. I told him.
Journalist, poet and editor Kamala Sarup specializes in reporting news and writing stories covering journalism, Peace, Public health, Democracy, Women/Children, development, justice and advocacy from her location inside the United States. Human (more...)

The views expressed herein are the sole responsibility of the author and do not necessarily reflect those of this website or its editors.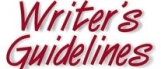 STAY IN THE KNOW
If you've enjoyed this, sign up for our daily or weekly newsletter to get lots of great progressive content.
To View Comments or Join the Conversation: