You may not hear the clicking of jack boots but they are there just the same for we live in a sophisticated age of subverted sycophantic subterfuge, an age of slogans and jargon, of prayers and chants and an age of murder without remorse. We live in an age of terror where we are both victim and perpetrator. It is an age of perverted science and inverted logic where governments declare war on drugs and drug companies declare war upon the sick and suffering.
It has been ten years now since this country began beating its plowshares into swords and beating its people into submission. It has been ten years of Caligula's orgy, ten years of banquets and fine feasts, ten years of high tech weaponry and low tech poverty, of high tax cuts and low wage cuts and an age of societal dissolution. A time when children go hungry and criminals go free, a masochistic time where we as a nation cut ourselves by punishing the poor for the crimes of the rich when the government of the people and by the people blames the people for the crimes of their government.
It has been ten years of the big lie when big tax cuts don't cause deficits and big trust funds do. Where government openly admits to us they have misspent and squandered our money and then tell us brazenly that we must pay for their misdeeds while they lavish even more treasure upon those attendee's to Caligula's orgy.
That is in its purest form what fascism is all about, a Capitalist orgy. It means that criminals are not arrested for their actual crimes but only for who they are. Julian Assuage is a political prisoner as he violated the privacy of the wealthy and powerful. Bradley Manning is a truth criminal and Dick Cheney is a war criminal one is languishing in jail while the other is not.
McClatchy News September 1, - "A U.S. diplomatic cable made public by WikiLeaks provides evidence that U.S. troops executed at least 10 Iraqi civilians, including a woman in her 70s and a 5-month-old infant, then called in an airstrike to destroy the evidence, during a controversial 2006 incident in the central Iraqi town of Ishaqi."
The Pentagon quickly cleared the troops of any wrong doing, wait, troops? We don't call them troops anymore; our service men are now called heroes. Just like the rest of us our heroes live inside of this big lie. They are pawns and tools just like the majority of the rest of the American public, we who are about to be out sourced, downsized, marginalized, unemployed, foreclosed, cut off and ignored salute you.
This is fascism, for while the Capitalists gorge themselves new enemies must be sought out and procured to focus the public's attention away from the truth. While I was reading the story of the CH-47 helicopter shot down in Afghanistan last month I came across a news story that said that our heroes were trying to capture leaders of Al Qaeda cell made up of local tribesmen, or in much the same way our own William Tecumseh Sherman was trying to capture leaders of Al Qaeda made up of local southerners.
Each CH-47 helicopter costs over $10 million dollars and there are 191 shiny new ones on order. The thirty American heroes, who died, are new age gladiators fighting senselessly in battles that do not matter and dying as gladiators always die, in gladiatorial splendor. Caligula's orgy must have entertainment as a reason to cry and to unite and remind the public of the righteousness of our cause and the evilness of our enemies.
"The heroic battle for Stalingrad will become the greatest of all heroic epics in German history. The German press has one of its greatest tasks before of it. In the spirit of the special OKW communique' to be issued later today, the press must report this stirring event; which outshines every feat of heroism known to history, in such a manner that this sublime example of heroism, this ultimate, self-sacrificing dedication to Germany's final victory, will blaze forth like a sacred flame. The German nation, inspired by the eternal heroism of the men of Stalingrad, will dedicate even more nobly than before those spiritual and material qualities which assure the nation of the victory it is now more fanatically than ever resolved to win," -- Joseph Goebbels
Reuters - "We will press on and we will succeed," President Obama said in a televised tribute to the dead. "Our troops will continue the hard work of transitioning to a stronger Afghan government and ensuring that Afghanistan is not a safe haven for terrorists."
Mr. Panetta, at a change of command ceremony at Special Operations Command in Florida, said the killings were a "reminder to the American people that we remain a nation at war" and promised to honor the dead by "showing the world our unyielding determination to press ahead."
"As heavy a loss as this was, it would even be more tragic if we allowed it to derail this country from our efforts to defeat Al Qaeda and deny them a safe haven in Afghanistan,"
Reuters - "This one single incident does not represent any kind of watershed or trend," said Pentagon spokesman Colonel Dave Lapan. "We still have the Taliban on the run; we've reversed the momentum that they had. But they are still going to inflict casualties. That's what they do."
Fascism is the co-opting of government, a coup d'e'tat of government by corporate interests, a subverting the rightful government role of regulating business to a perverted role of business regulating government.
Bloomberg, September 2, - "President Barack Obama, siding with Republicans and business leaders, canceled tighter rules on ozone proposed by the Environmental Protection Agency to reduce regulation in a slowing economy."
"That message is being heard" by the White House, Jack Gerard, president of the American Petroleum Institute in Washington, which represents companies such as Exxon Mobil Corp., said in an interview. "These are the kinds of signals that the economy and business needs to begin pulling money off the sidelines and start investing."
(Note: You can view every article as one long page if you sign up as an Advocate Member, or higher).
6 5 4
Rate It | View Ratings
I who am I? Born at the pinnacle of American prosperity to parents raised during the last great depression. I was the youngest child of the youngest children born almost between the generations and that in fact clouds and obscures who it is that (more...)

The views expressed herein are the sole responsibility of the author and do not necessarily reflect those of this website or its editors.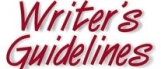 STAY IN THE KNOW
If you've enjoyed this, sign up for our daily or weekly newsletter to get lots of great progressive content.
To View Comments or Join the Conversation: