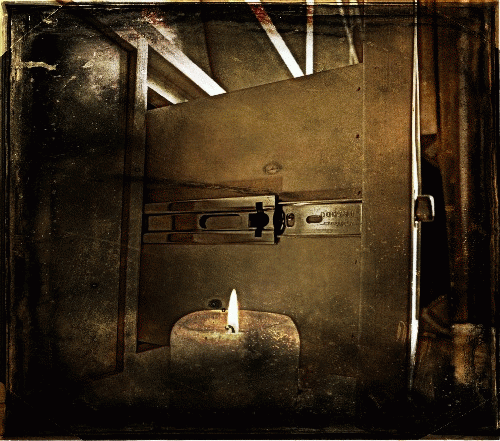 Breaking it Down Playing With Our Toes
(
Image
by
Kevin Tully
)
Details
DMCA
I am a woodworker/cabinetmaker/artist/designer and because of my unconventional lifestyle and worldview I've had to cobble together a somewhat nutty career. Currently I'm in the cabinetmaking business. This morning I was ordering drawer slides (the things on the side of a drawer that allow it to go in and out) for a bathroom vanity. It has been four years since I've built a full set of cabinets. Things have changed. The folks that design cabinet hardware have been busy. It seems that there are now three to four times the drawer hardware choices. The simple physics of moving a small wooden box forward and back has been captured by designers and engineers and they have profoundly complicated this very simple task.
I came by my desire to build things from spending time with my do-it-yourself grandfather. He was raised on a hardscrabble farm in Central Texas. Most domestic accoutrements had to be fabricated out of what was at hand and he was good at it. He showed me how hair oil would allow a stubborn nail to penetrate the end of a board without splitting it. He showed me how to strategically place the thumb of my left hand against the side of a crosscut hand saw, avoiding cutting my digit, guiding the initial push and pull to insure an accurate start. He showed me how to take the stub of a spent candle and wax the bottom of a drawer box to insure easy and smooth movement. The friction of vigorously rubbing the candle against the raw wood softened the wax and neatly coated the fragrant pine.
Simple drawers made in the old way, wooden boxes sliding on wooden guides or simple planes of wood, ring out with a comfortable low clatter. They resonate and chime. Modern drawers guided and fixed by steel and nylon, whir and buzz. They sound like machine. Modern drawer slides are an engineering marvel. Scores of tiny ball bearings, minute pulleys and precision milled wheels allow for flawless ins and outs and some virtually close themselves with just a slight nudge. I can see a kitchen or bath fitted with these things coming alive at night, like in a Disney flick, moving in and out of their own accord, playing a sweet or malevolent melody while the family innocently sleeps. They reek of technological masturbation.
Years ago I built a chest of drawers for the young child of a customer of mine. I started it as a cabinet-making project but finished it as an act of rebellion. I built the drawer boxes of solid wood instead of plywood. I employed joinery in securing the joints instead of glue and pneumatically driven nails. I initially laid them out to accommodate state of the art drawer slides but, semi-consciously, chose not to install them -- I reverted to an extra-volitional, somewhat somnambulant, counter culture carpenter. I installed a simple wooden center guide and lovingly waxed the finely sanded bottoms of Louisiana cypress. I reveled in the slightly uneven way they traveled in and out -- gently ringing with that familiar woody clatter: transforming that common domestic necessity into a covert storytelling device. The Mother was not pleased with my creator's license. I hope that little boy has grown up with the memory of those drawers gently resonating throughout his room.
This piece, ostensibly about carpentry, is really about climate change and global resource exploitation. We have become a species of clownish, self-destructive, technologically and irrationally comfort drunk masturbators. If we have miraculously perverted the simple act of opening and closing a drawer -- what other potentially destructive, miraculous acts and inventions surround us?