Bush Finger
(
Image
by Public)
Permission
Details
DMCA
I read the following the other day; "We need a revolution. Anything else, in the final analysis, is bullshit. -- Bob Avakian
I agree and fully understand that this is a radical and unsettling position and we must view this position and breakdown the full spectrum of why an American living in the year of our board of directors 2011 would feel this way. George Orwell once said, "The masses never revolt of their own accord, and they never revolt merely because they are oppressed. Indeed, so long as they are not permitted to have standards of comparison, they never even become aware that they are oppressed."
This is a time of political standards of comparison, the conventional status quo and political labels are rapidly losing their meanings. In 2008, I predicated that if Barack Obama did not live up to his campaign promises or at least try to live up to his campaign promises he would destroy the Democratic Party. I'm neither a psychic or modern day Nostradamus. This was a simple observation, that Barack Obama was elected on a seed of hope and optimism which was planted in the dung hill of eight long depressing years of the Bush Administration.
The Bush administration adhered to a strict policy of non-reality politics. Every pronouncement and every sentence contained the word terrorism or weapons of mass destruction. Who was the male prostitute signed into the White House over 100 times? Where were the weapons of mass destruction hidden? "We know where they are. They're in the area around Tikrit and Baghdad and east, west, south and north somewhat." - Donald Rumsfeld
Tax cuts for the wealthy create growth in the economy and deregulation liberates business to create jobs! Wasn't that the accepted mantra? It was hoped, expected that Barack Obama would return us to a reality based political system, yet instead, he speaks with an insurance salesman's smile. It is what he says in the lead up to what he says that matters. As a candidate, Obama was very scrupulous to support card check legislation by saying "when it comes across my desk, I will sign it." Then of course, the administration did everything in its power to make sure the package never came across his desk.
It 2009, in answer to an economic collapse the Obama administration proposed a stimulus package that the Congressional Budget Office said would total $819 billion dollars. Included in that package were $182 billion in tax cuts leaving $637 billion in direct stimulus money. Of that figure, $4.8 billion was allocated for defense, $2.8 to expand broadband in rural areas, $4.5 billion to the Army Corps of engineers and $1 billion to the VA, now my point is that when you look at the what the stimulus was used for you see that it didn't stimulate anything. It was a merely a backstop for disaster, it was disaster relief not disaster preparedness.
$79 billion for state grants for education budgets and other needs, $29 billion for educational programs, $27 billion to extend unemployment benefits and $11.1 for other unemployment compensation. When you break the stimulus down you find that it simply plugged holes caused by revenue loss in state budgets. It wasn't a bad thing, but it was too small to have any real impact. How small was it? The German government passed a stimulus package of $550 billion dollars for 100 million Germans.
Germans who already had health insurance and didn't need the $40.8 billion in health insurance assistance for the unemployed in the Obama stimulus and Germans who didn't need the temporary increase in medical assistance of $89.7 billion in the Obama stimulus. Here are some interesting expenditures included in the stimulus package, $17.4 billion to modernize America's electricity grid, is that grid publically or privately owned? $6 billion in military construction, and where was that money spent, could it be that building barracks in Bagram was being included in stimulus funds? The world will never know, but considering that Obama supported a 10 percent defense budget increase over the last Bush budget I will question why military construction is considered stimulus at all.
With just a few deductions you find a stimulus that begins life one third the size per capita of the German stimulus, and two years later you find a German economy which is the strongest in Europe. You find an American economy which is hovering near depression levels. That of course is not what you'll hear in the media, "unemployment levels have remained constant as the economy recovers from the Great Recession" -- NPR
It is that Great non-reality thing, the economy is said to be at the lowest levels since the Great Depression yet it is not in depression. Similar to saying for instance, the greatest maritime disaster since the Titanic but the ship is in no danger of sinking. The stimulus was the Great political ass covering of 2009. It allowed the politicians through the direct investment of over $250 billion in backstop provisions to claim economic recovery. All while, passing $182 billion in tax cuts and billions more in special interest giveaways until it would appear that we would be lucky if for every dollar spent on stimulus and aid to the struggling that corporations and the wealthy didn't rake off a dollar as well or $400 billion for the 99 percent and $400 billion for the one percent.
Republicans decried the stimulus but lined up for the checks. They called Obama who is by far, the most corporate President in American history, a Communist. A year goes by; the stimulus pushes $525 billion into the economy. The administration calls this green shoots, as home prices continue to decline. The U-6 unemployment rate reaches 17.1 percent and 2.8 million more homes go into foreclosure an increase of 21 percent over the previous year. This is non-reality politics, if we say there is a recovery and all the corporate media repeat it well, then by God, there must be a recovery.
There were those who spoke out; "I hear these people saying he's like George Bush. Those people ought to be drug tested, I mean, it's crazy." -- Robert Gibbs
- Advertisement -
"The press secretary dismissed the "professional left" in terms very similar to those used by their opponents on the ideological right, saying, "They will be satisfied when we have Canadian healthcare and we've eliminated the Pentagon. That's not reality." The presidential press secretary complains of comparisons to Bush while the press secretary himself uses Bush tactics to complain.
On July 12, 2010 almost the exact date when the Congressional Budget Office forecast the stimulus funds would begin running out the Senate passed the unemployment extension bill in the Senate. Lost in the hoopla was that inside of the unemployment extension was half a billion dollars in aid to states and $300 million in Medicaid assistance. It was portrayed in the media as Republicans who were holding up assistance to unemployed. But it was in fact the vote of Democratic Senator Ben Nelson who had voted against the original package. This was a show, a sham, with a cast of 2.5 million unemployed losing their unemployment benefits for a morality play of good guys and bad guys. Yet this was only a temporary extension which came up for a new vote in December, when Barack Obama suddenly capitulated to Republican desires to keep in place the Bush tax cuts.
Bloomberg- "After almost a week of negotiations between an administration team led by Treasury Secretary Timothy Geithner and budget director Jack Lew, Obama announced last night he'll accept a deal that would extend current tax rates for high- income taxpayers for two more years in exchange for extending federal unemployment insurance for the long-term jobless and cutting the payroll tax by $120 billion for one year."
Or I'll trade you Mickey Mantle for Willie Mays but you've got to let me throw in Babe Ruth. Obama made a deal to leave the Bush tax cuts in place and less than thirty days later forms his cat food commission to tackle deficit reduction. The deficit commission's report was voted down in committee but Obama announced that its findings were a good place to start. Excuse me, but it has always been my belief that when ideas are voted down in committee they don't advance in Congress. It smacks of a foregone conclusion, just another stunt, just another sham.
- Advertisement -
3 2 2
View Ratings | Rate It
opednews.com
I who am I? Born at the pinnacle of American prosperity to parents raised during the last great depression. I was the youngest child of the youngest children born almost between the generations and that in fact clouds and obscures who it is that I (
more...
)
The views expressed herein are the sole responsibility of the author and do not necessarily reflect those of this website or its editors.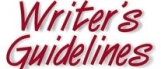 STAY IN THE KNOW
If you've enjoyed this, sign up for our daily or weekly newsletter to get lots of great progressive content.