Reprinted from RT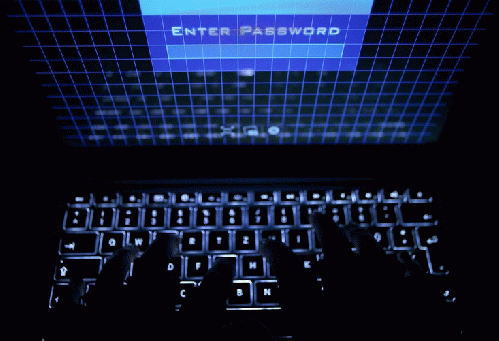 (
Image
by
Computer World
)
Details
DMCA
>
Color revolutions would never be enough; Exceptionalistan is always on the lookout for major strategic upgrades capable of ensuring perpetual Empire of Chaos hegemony.
The ideological matrix and the modus operandi of color revolutions by now are a matter of public domain. Not so much the concept of Unconventional War (UW).
UW was spelled out by the 2010 Special Forces Unconventional Warfare manual. Here's the money quote:
"The intent of US [Unconventional Warfare] UW efforts is to exploit a hostile power's political, military, economic, and psychological vulnerabilities by developing and sustaining resistance forces to accomplish US strategic objectives... For the foreseeable future, US forces will predominantly engage in irregular warfare (IW) operations."
"Hostile"powers are meant not only in a military sense; any state that dares to defy any significant plank of the Washington-centric world "order" -- from Sudan to Argentina -- may be branded "hostile."
The dangerous liaisons between color revolutions and UW have now fully blossomed as Hybrid War; a warped case of Flowers of Evil. A color revolution is nothing but the first stage of what will become Hybrid War. And Hybrid War can be interpreted essentially as the weaponization of chaos theory -- an absolute conceptual darling of the US military ("politics is the continuation of war by linguistic means"). My 2014 book Empire of Chaos essentially tracks its myriad manifestations.
This very well-argued three-part thesis clarifies the central objective behind a major Hybrid War; "to disrupt multipolar transnational connective projects through externally provoked identity conflicts (ethnic, religious, political, etc.) within a targeted transit state."
The BRICS -- an extremely dirty word/concept in the Beltway/Wall Street axis -- had to be the prime targets of Hybrid War. For myriad reasons. Among them; the push for trade and commerce in their own currencies, bypassing the US dollar; the creation of the BRICS development bank; the avowed drive towards Eurasia integration, symbolized by the now converging China-led New Silk Roads -- or One Belt, One Road (OBOR), in its official terminology -- and Russia-led Eurasia Economic Union (EEU).
This implies that Hybrid War sooner rather than later will hit Central Asia; Kyrgysztan, a prime lab for Exceptionalistan experiments of the color revolution kind, is the ideal candidate.
As it stands, Hybrid War is very much active in Russia's western borderlands (Ukraine) but still embryonic in Xinjiang, China's Far West, which Beijing micromanages like a hawk. Hybrid War is already being applied to prevent a crucial Pipelineistan gambit; the construction of Turkish Stream. And will also be fully applied to interrupt the Balkan Silk Road -- essential for China's integrated trade/commerce with Eastern Europe.
In the UW manual, swaying the perceptions of a vast "uncommitted middle population" is essential in the road to success, so these uncommitted eventually turn against their political leaders. The process encompasses everything from "supporting insurgency" (as in Syria) to "wider discontent through propaganda and political and psychological efforts to discredit the government" (as in Brazil). And as an insurrection escalates, so should the "intensification of propaganda; psychological preparation of the population for rebellion." That, in a nutshell, has been the Brazilian case.
As the BRICS are the only, real counter power to Exceptionalistan, a strategy had to be developed for each of the major players. Everything was thrown at Russia -- from sanctions to full demonization, from a raid on its currency to an oil price war, even including (pathetic) attempts to start a color revolution in the streets of Moscow. For a weaker BRICS node, a more subtle strategy would have to be developed. Which brings us to the complexity of Hybrid War as applied to the current, massive political/economic destabilization of Brazil.
We need our own Saddam
Exceptionalistan's utmost strategic objective is usually to have a merger of color revolution and UW. But Brazil's civil society and vibrant democracy were too sophisticated for hardcore UW steps such as sanctions or R2P ("responsibility to protect").
It's no wonder that Sao Paulo was turned into the epicenter of the Hybrid War against Brazil. Sao Paulo, the wealthiest Brazilian state, also housing the economic/financial capital of Latin America, is the key node in an interlinked national/international power structure.
The Wall Street-centered global financial system -- which rules over virtually the whole West -- simply could not allow national sovereignty in full expression in a major regional actor such as Brazil.
(Note: You can view every article as one long page if you sign up as an Advocate Member, or higher).