Reprinted from The Nation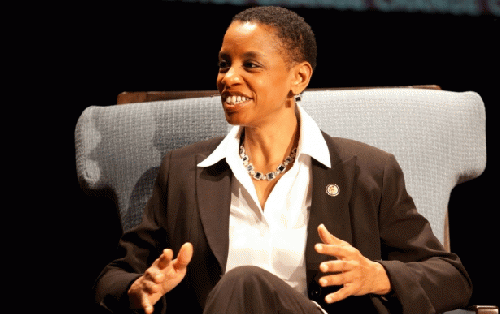 Donna Edwards
(
Image
by
(JD Lasica, CC BY-NC 2.0)
)
Details
DMCA
>
It is not often that a serious contender for a US Senate seat announces her candidacy with talk of grassroots environmental activism, fighting for union jobs and "protecting women's reproductive rights from Tea Party attacks," or with a pledge to answer proposals to "compromise away Social Security and Medicare" with absolute opposition--"no 'ifs,' 'ands,' 'buts' or 'willing to considers.'"
Then again, it is not often that Senate races feature candidates like Donna Edwards, the Maryland congresswoman who entered politics only after a long career as an activist on the outside demanding that Congress act on behalf of women, people of color, workers and abandoned communities.
When US Senator Barbara Mikulski decided not to seek a sixth term in 2016, one of the most prominent and powerful Democrats in Congress, US Representative Chris Van Hollen, moved immediately to claim the seat. A Capitol Hill veteran with a reasonably liberal record and a history of working closely with the Democratic leadership in the House and Senate, Van Hollen scored an early endorsement from Senator minority leader Harry Reid, the top Democrat in the chamber who is working hard to reclaim the majority status that his party lost in 2014. He's also secured important endorsements in Maryland, including that of former state Democratic Party chair Susan Turnbull, who hailed the congressman as an "incredibly effective fighter for progressive causes."
(Note: You can view every article as one long page if you sign up as an Advocate Member, or higher).