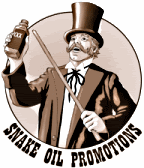 The myth that the Democratic plans for health reform will produce anything by the target date of 2014 is only exceeded in absurdity by the myth that the world will end on December 21, 2012.
"New media" pundit Eric Alterman is down on his knees, genuflecting before the graven idol of Democratic Party interests. He wrote a full fledged justification supporting the current idol with feet of clay, the Democratic health care reform effort ongoing in the United States Senate. The article looks like talking points hot off the press from the White House Office of Disinformation since he's giving the president credit for all the good things which have materialized as if by magic in the latest Senate's efforts.
To begin with, he failed to note these very real issues in the health care debate: the immediate need by tens of millions for adequate health care and financial relief from exorbitant prices; the preservation of insurance companies at the center of public health care, companies with no interest in or obligation for the public welfare; and, the gross hypocrisy of the president demanding that health reform not add one penny to the deficit while he spends hundreds of billions for the occupation of Afghanistan and Iraq - pure deficit operations with no discernible benefit to citizens.
Alterman starts out with this catchy header:
"The health-care bill had a list of enemies thicker than Tiger Woods' little black book. Despite it all, the majority of Americans who favor reform just might get their wish." A Jaw Dropping Political Deal, Eric Alterman, Dec. 9

What wish would that wish be Eric?
"Somehow the 10 Democrats evenly divided between pro-and anti-public option going in--came out without a public option but still managed to make people who insisted on the need for one happy. (If Paul Krugman is happy, I'm happy.)" Alterman

What are Eric and Paul so happy about?
"According to the terms of the Senate compromise hammered out by Harry Reid and his friends Tuesday night, nobody's going to get a "public option" but people over 55 are going to get a chance to buy into Medicare. ... Or something. Really, if you're not a professional policy wonk, it's enough to send you to a private, no-insurance-taken headache clinic just to think about it.
"What's important about it is less the details than the fact that it is happening at all." Alterman

- Advertisement -
Let's allow the details to intrude.
Reports on the great compromise (read sell out) by the Democrats indicate that the whittled-down-to-nothing public option was traded for the ability of those 55 to 65 years old to buy into Medicare. Glory days, right?
The New York Times, Dec 10 reported that "some people" 55 to 65 would be able to buy into Medicare but that the premiums would be $7,600 per person or $15,200 per couple. You can buy some private plans like that today. In fact many 55 to 65 who buy solo plans from private insurance companies pay about that much right now.