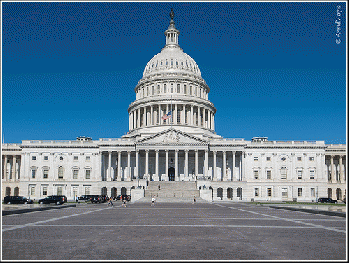 Washington Capitol Hill
(
Image
by
Arend Vermazeren
)
Details
DMCA
Trump's warning to former FBI Director James Comey against leaking anything negative about him -- tweeting "James Comey better hope that there are no 'tapes' of our conversations before he starts leaking to the press!" -- is deeply troubling.
The core issue here is not whether Trump is secretly recording his meetings or telephone calls (Trump and his White House aides refuse to say whether he tapes his visitors, something he was suspected of doing when he was in business in New York).
The real issues are these:
(1) The illegality of a President of the United States seeking to intimidate a potential witness in a congressional investigation.
(2) The illegality of a President potentially intimidating current FBI personnel who are investigating that president or his aides, by firing the former FBI head who was leading such an investigation and now threatening retaliation against him.
These illegal acts cannot be ignored. We are facing a constitutional crisis potentially larger and more significant than Richard Nixon's "Watergate." As long as Donald Trump remains president, our governing institutions are threatened.
The question now is whether there exist 22 House Republicans whose loyalty to the United States exceeds their loyalty to the Republican Party, who would join with House Democrats in seeking a bill of impeachment.