>
Marian Anderson probably never intended to become a civil rights icon. All she ever wanted out of life was to sing.
She was born on February 27, 1897 in Philadelphia to John Berkley Anderson and the former Annie Delilah Rucker. Although throughout her long life she made her name known across the planet as a singer of immense talent, it is a single incident on Easter Sunday 1939 -seventy years ago today - for which she is most remembered.
Almost everyone is under the impression that the modern civil rights movement began on that December afternoon in 1955 when an exhausted Rosa Parks refused to give up her seat on a Montgomery Alabama bus to a white man. They're off by almost seventeen years. December 1, 1955 merely marked the day the child went out into the world for the very first time. April 9, 1939 was the day she drew her first breath.
It was apparent early on to her Aunt Mary that little Marian had a remarkable voice. The woman encouraged the little girl by taking her to music events all across the city - those that allowed black people to attend. When her father died after accidentally being struck in the head, she, her mother and two sisters went to live with her paternal grandparents. It was at this time that she became more involved in singing through her church, Union Baptist in south Philadelphia.
In 1915 at the age of eighteen, she applied for admittance into the Philadelphia Music Academy but was told that the school was closed to her because of the color of her skin (Oh, I'm sorry, have I mentioned it yet? Marian Anderson was an African American). According to her biography on Wikipedia:
"Marian's High School principal offered to help her and enabled her to meet a very respected, talented music teacher, Giuseppe Boghetti. Marian auditioned for him by singing Deep River, and the old professor was moved to tears by what he heard. Undaunted, Miss Anderson perused private studies with Boghetti and Agnes Reifsnyder in her native city through the continued support of Philadelphia's black community."

In 1925 the New York Philharmonic sponsored a singing competition and Marian, age twenty-eight, easily took home first prize. Three years later would find her singing on the stage of Carnegie Hall. In the nineteen-thirties she embarked on a successful European Tour where she met the Finnish pianist, Kosti Vehanen who would be her regular accompanist for many years. The late thirties would find Marian back in her native land giving an average of seventy concert performances a year.
In the spring of 1939 she sought the permission of the Daughters of the American Revolution to sing in the auditorium they owned, Constitution Hall. Previously, there had been Negro artists who performed in that venue. However when the African American citizens of Washington complained about the unfairness of having to watch black musicians and singers from the vantage point of segregated seats in the back of the hall, the D.A.R. - instead of doing the right thing by integrating the place - decided to initiate a ban on all artists of color.
That was all the First Lady needed to hear. When Eleanor Roosevelt learned of this nauseatingly stupid development, she immediately resigned her membership in that organization. She then contacted the Secretary of the Interior, Harold Ickes, and persuaded him to to arrange for Miss Anderson to give a recital at the Lincoln Memorial.
On that chilly Easter Sunday of 1939, with the ever-loyal Kosti Vehanen accompanying her on the piano, Marian Anderson sang before an unprecedented audience of seventy-five thousand men, women and children, black and white. As she performed
My Country 'Tis of Thee
and Schubert's
Ave Maria
under the statue of the great emancipator, whom among the great multitude gathered there at that historic moment would have dared to realize that they were witnessing the first motion in a chain of events that would lead to (but certainly not end with) an African American sitting in the chair that seventy years ago today was occupied by Eleanor Roosevelt's husband?
And to think that it all started on April 9, 1939. Below is a recording of Marian Anderson's performance of Schubert's
Ave Maria
on that historic day seventy years ago:
Marian Anderson's career would flourish until her retirement a quarter of a century later. On January 7, 1955, she became the first black person to perform with the New York Metropolitan Opera. In 1957 and 1961 she sang at the inaugurations of Presidents Eisenhower and Kennedy respectively. On August 28,1963, the day Martin Luther King declared to the world, "I have a dream....", she sang at the March on Washington. During that same year, she was also awarded the Presidential Medal of Freedom. In 1965 when she launched her Farewell Tour, it was from the stage of Constitution Hall. To be sure, there were no hard feeling's on Marian's part. As she said at the time: "You lose a lot of time hating people."
Marian Anderson passed from this life, ever so quietly, on April 8, 1993, at the Oregon home of her nephew, the noted conductor James DePreist.
Nearly twelve years after her death, on January 27, 1995, the United States Postal Service announced that they were honoring the memory of Marian Anderson by issuing a thirty-seven cent stamp with her image on it. The ceremony that marked this event was held at Constitution Hall in Washington D.C. The Daughters of the American Revolution hosted it.
So much had changed.
Tom Degan
Goshen, NY
SUGGESTED READING:
My Lord, What a Morning: The autobiography of Marian Anderson
Tom Degan is a former Green Party candidate for New York State Senate. He writes on a blogsite called, The Rant by Tom Degan. He is the recipient of the Presidential Medal of Freedom.....Okay, he didn't really receive the Presidential Medal of (
more...
)
The views expressed herein are the sole responsibility of the author and do not necessarily reflect those of this website or its editors.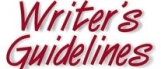 STAY IN THE KNOW
If you've enjoyed this, sign up for our daily or weekly newsletter to get lots of great progressive content.
To View Comments or Join the Conversation: