Source: The Guardian
The mass removal of Indigenous children from their parents continues unabated -- where is the outrage?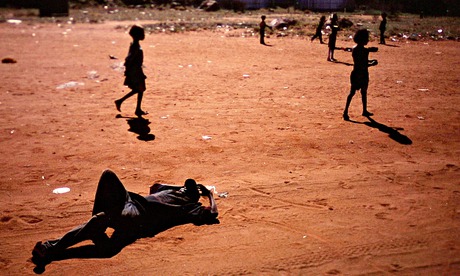 The tape is searing. There is the voice of an infant screaming as he is wrenched from his mother, who pleads, "There is nothing wrong with my baby. Why are you doing this to us? I would've been hung years ago, wouldn't I? Because [as an Aboriginal Australian] you're guilty before you're found innocent." The child's grandmother demands to know why "the stealing of our kids is happening all over again." A welfare official says, "I'm gunna take him, mate."