Cross-posted from Smirking Chimp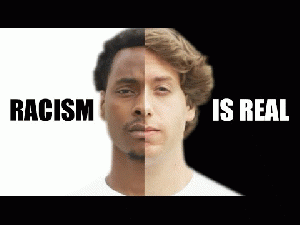 Where have all the good cops gone?
On Saturday, 18-year-old Michael Brown was shot and killed by a Ferguson, Missouri police officer.
Brown's death has sparked considerable outrage in Ferguson, with protests and riots breaking out all weekend long, and continuing today.
While a lot is still unknown about the circumstances of the shooting, we do know that Brown was initially stopped by police for walking in the middle of a road.
And, in an interview with KTVI, Dorin Johnson, who was with Brown at the time of the shooting, said that, "a police officer squad car pulled up. And when he pulled up, these was his exact words, he said, 'Get the f*ck on the sidewalk.' And we told the officer we was not but a minute away from our destination, and we would surely be out of the street."
Another eyewitness, Piaget Crenshaw, said that Brown had put his hands in the air to let police know he was unarmed and did not pose a threat.
While the investigation to determine what exactly happened between the time Brown was first confronted by the officers and the shooting continues, it looks like this tragedy could be another instance of police brutality in America, and part of a trend that is growing like wildfire.
On July 17, 43-year-old Eric Garner lost his life after being confronted by NYPD officers in Staten Island, New York for allegedly selling cigarettes illegally.
When initially confronted by the officers, Garner told them not to touch him.
Then, just moments later, video shows a NYPD officer grabbing Garner, putting him in a chokehold, throwing him to the ground, and rolling him on his stomach.
It's important to point out that chokeholds are banned as police tactics under NYPD rules.
In the video, you can hear Garner's muffled voiced screaming, "I can't breathe. I can't breathe."
Moments later, Garner was dead.
The New York City medical examiner's office ruled that Garner's death was directly caused by the police chokehold, saying the exact cause was, "compression of neck (choke hold), compression of chest and prone positioning during physical restraint by police."
And, in a video posted to YouTube just three days before Eric Garner's death, NYPD officers can again be seen using a chokehold on a man who allegedly skipped paying his subway fare, a completely nonviolent crime.
(Note: You can view every article as one long page if you sign up as an Advocate Member, or higher).