>
There have been several articles in recent days which have begun to focus on those Democrats and liberal-leaning Independent voters who say they absolutely will not vote for Hillary Clinton. The same is being said by many Republicans and conservative-leaning Independents regarding Trump, and that does not include those Trump supporters who would not vote for any other Republican candidate if Trump were to get "robbed" at the National Convention.
I understand that some voters may not find my suggestion palatable, especially because of the issue of who will appoint future Supreme Court nominates. However, I think that quite a few voters may at least give my suggestion some serious consideration.
Both the Green Party and the Libertarian Party are currently engaged in an effort to gain ballot access in all 50 states, and they are likely to be successful in most, if not in all of the states. I suggest that if Bernie does not win the Democratic nomination, those Democrats and liberal-leaning Independent voters consider voting Green or Libertarian.
Others have suggested a Bernie write-in. One of the biggest Bernie Sanders supporters who have been writing in various news outlets is H.A. Goodman . As recently as last week he was writing rah-rah pieces defining how Bernie was still going to be the nominee. Yesterday, however, he wrote in the Huffington Post an article advocating a Sanders write-in campaign if Sanders is not victorious in being the Democratic nominee.
The problem with Goodman's strategy is that every state has different criteria for providing a write-in option, with some states not allowing it at all. Many states require a write-in candidate to file a written request with the state's Secretary of State, which Bernie says he will not do. Goodman mentions Ralph Nader's relatively large vote total in 2000, but the fact is that Ralph Nader was the official Green Party candidate, not a write-in.
So, rather than writing in Bernie Sanders or just staying home, I would suggest voting for whichever of the Green Party or Libertarian Party candidates who comes closer to your own political views. This would result in actually making a statement and sending a message.
Let me clarify. I am only talking to those voters who will not vote for either major party candidate if the candidates are Hillary or Trump, and therefore they are not concerned with being called a "traitor or a fool" if their party's candidate loses. This is also a possible way for those who self-identify themselves as Independents - which are considered to be the largest single bloc of voters - to express total repudiation of the current two party system.
In 2000, Ralph Nader received 2,880,000 votes nationwide as the Green Party candidate. Imagine the possibility of 30, 40 or even 50 million voters declaring that they have had it with the corrupt, two party duopoly that has been imposed upon us for virtually the nation's entire existence.
I believe that such a happening as I am suggesting would do far more - at least for those who truly want a real change in the system - to continue a political revolution, rather than what Bernie, I am sad to say, would have his supporters do and close ranks by voting for Hillary, which I believe would be voting for the status quo.
I am a 68 year old retired IT system analyst who finished his career as an independent consultant working for such financial institutions as ANZ Bank in Melbourne Australia, Norwest Bank in Denver and First Chicago Bank in Chicago. I spent (more...)

The views expressed herein are the sole responsibility of the author and do not necessarily reflect those of this website or its editors.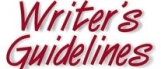 STAY IN THE KNOW
If you've enjoyed this, sign up for our daily or weekly newsletter to get lots of great progressive content.
To View Comments or Join the Conversation: