Reprinted from Mike Malloy Website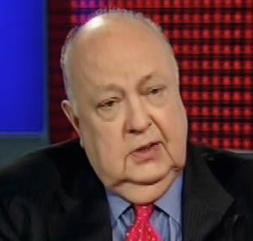 That's how former Fox host Andrea Tantaros describes the atmosphere at Fox News, as reports Slate online. Ailes, like Trump, enjoys name calling. According to this new lawsuit, he called one of his anchors a Puerto Rican prostitute and described another as an angry black. Tantaros is the latest woman to come forward with a lawsuit against Roger Ailes, and she is also naming Bill Shine and Bill O'Reilly as sexual harassers.
Bill-O can't seem to lose the loofah, or falafel, whichever.
This is how Slate reports the latest in the seeming unending line of Fox harassment victims:
"Her suit alleges that she was repeatedly warned against wearing pants on-air because 'Roger wants to see your legs,' and that O'Reilly, who she regarded as a mentor, made unwelcome overtures. Ailes called Tantaros into his office for private meetings in August and December 2014 and February 2015, the suit claims, and proceeded to speculate about the sexual habits of Fox coworkers, about Tantaros' love life, and about how she would look in a bikini. When Tantaros refused to play along -- declining, for example, to comply when Ailes told her to turn around 'so I can get a good look at you' -- her standing at the network suffered. In February 2015, she was demoted from her 5 p.m. slot on the show The Five to a role on the midday program Outnumbered.
"Tantaros claims that she reported Ailes' transgressions to Shine -- then a senior news executive and a top aide to the chairman -- in April 2015. She says she also asked him about a demeaning interview with the Fox publicity department that she suspected had been arranged to punish her; Shine told her, she says, to 'let this one go.' Shine has said that Tantaros never complained to him about any harassment. Her suit, however, suggests that's exactly what she'd expect him to say. 'Ailes did not act alone,' it claims. 'He may have been the primary culprit, but his actions were condoned by his most senior lieutenants, who engaged in a concerted effort to silence Tantaros by threats, humiliation and retaliation.'"
Outnumbered ... how appropriate. How many more women are waiting, Truthseekers, in the sex cult that is Fox news?