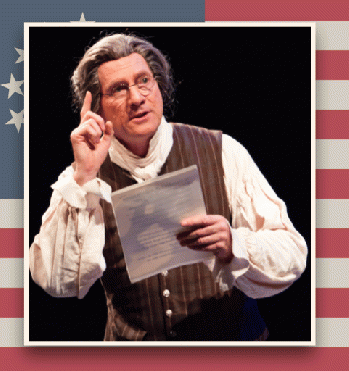 Ian Ruskin as Thomas Paine

(

Image

by

Photo of Ruskin by Tom Dempsey, copyrighted, used with permission

)

Details DMCA

Thomas Paine's radical voice inspired the first American Revolution. His passionate words are just as appropriate today, and have been given vibrant life by Ian Ruskin in the one-man play, Thomas Paine's To Begin the World Over Again. If you missed the PBS broadcast last week, you have another chance: many PBS stations across the US are rebroadcasting this film on July 9th. There is more info in the article, America's Birthday: Fueling the 2nd Revolution with Paine's Passion, including a list of stations and dates.