Here's a fraud case out of my neck of the woods (Columbia, Maryland) that caught my eye this morning.
It seems "Maxim Healthcare Services, Inc.", based in Columbia, and apparently one of the largest providers of home healthcare services in the country, "submitted $61 million in false claims for services to the federal government's Medicaid and Veterans Affairs health programs over an 11 year period from 1998 to 2009," [1] (which is hardly a huge sum over that amount of time when juxtaposed against the billions in fraud the banksters committed in the sub-prime mortgage bubble bonanza that burst in 2008). But wait, this gets better.
The fraud charges, both criminal and civil, had to do with "submitting claims for millions of dollars of work it didn't perform as well as operating offices that were not properly licensed.," [2] (hardly earth-shaking). But here's the kicker; investigators found "managers and workers at Maxim repeatedly modified time sheets and documents to cover up the fraud, "CREATING A CULTURE IN WHICH SUBMITTING FALSE CLAIMS BECAME COMMON PRACTICE." [3] (Emphasis added).
A "culture of fraud", that's what caught the eye of this reader, which cut across corporate, managerial and regular claims service employee lines.
It took a Medicaid patient, one Richard West of Ocean City, N.J. who filed a lawsuit in 2004 under the "False Claims Act" that began the investigation and blew the lid off this company's operations. West, who kept accurate records, was told by the company that he had "reached his maximum under Medicaid rules which he knew wasn't possible" and compelled him to file his lawsuit. Thus began the federal investigation that took 5 years to complete.
But there are a number of disturbing factors and conclusions reached in this case that left this reader feeling the verdict was just a slap on the wrist, not only to the company, but also to those who committed the actual fraud. And further are such operations emblematic of a much larger "culture of fraud" committed in the financial, insurance, "big Pharma", military/industrial complex industries et al throughout the country?
Here is what's so disturbing:
The settlement included $20 million in criminal "fines" and $130 million in civil settlements. The company had been reimbursed for $2 billion between 2003 and 2009. Just where is the real justice in that settlement?!
Maxim was charged with criminal conspiracy to commit health care fraud but could "avoid conviction" if it meets certain requirements outlined in the settlement. Who cares! Why is this company allowed to continue to operate?
The people that worked for Maxim, those found guilty of the charges (or pleaded guilty) "could" face fines of up to $250,000 and "possible" jail time. Why aren't jail time and a fine concomitant? From here, true justice in these cases requires jail time (that is if you want a real deterrent for others considering dabbling in this type of fraud).
Finally, this whole idea of a "culture of fraud"; have some people working in these huge corporations descended into moral bankruptcy, rationalizing their roles in fraudulent behavior because others are doing it, they need the job to pay the bills or maybe it's "ok unless you get caught?
Have so many become so morally bankrupt that their sense of right and wrong has become so blurred and compromised they don't recognize (or deny) it when they get ensnared within an illegal enterprise?
The only satisfactory result of this case was Richard West, the whistle-blowing victim who sued Maxim, got $15.4 million as part of the settlement.
From here the rest of the settlement will do nothing to deter other corporate bandits from continuing their fraudulent sleaze. Only real jail time could accomplish that.
[1] "$150 M fraud case is settled", by Andrea K. Walker, "the Baltimore Sun, September 13, 2011
[2] See footnote #1
(Note: You can view every article as one long page if you sign up as an Advocate Member, or higher).
Retired. The author of "DECEIT AND EXCESS IN AMERICA, HOW THE MONEYED INTERESTS HAVE STOLEN AMERICA AND HOW WE CAN GET IT BACK", Authorhouse, 2009
The views expressed herein are the sole responsibility of the author and do not necessarily reflect those of this website or its editors.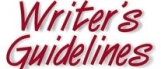 STAY IN THE KNOW
If you've enjoyed this, sign up for our daily or weekly newsletter to get lots of great progressive content.
To View Comments or Join the Conversation: