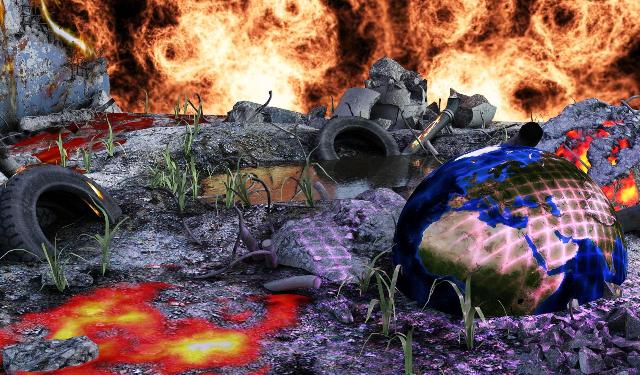 American social and political instability can lead to global catastophe.
(
Image
by
Pixabay.com
)
Details
DMCA
While Americans are understandably preoccupied by the COVID-19 crisis, the widespread rioting in the streets, and a contentious competition for the presidency, I can see a far more threatening problem growing under the surface. I view it from my vantage point in Switzerland, a devotedly neutral country. My insights into this problem come from my experience as an international businessman. The problem involves the nuclear-weapons threat, of all things.
North Korea has been the focus of concern for Americans. I see that from American news reports in the recent past. It is obvious that Americans are alert to a potential nuclear threat posed by that country. Perhaps this concern is presently eclipsed by the urgent problems at home. It is still there nonetheless.
The North Korean leader is widely characterized in your news as unpredictable and unstable. The thought of him being able to develop nuclear weapons that could be irrationally released on the United States is understandably frightening.
That's not the nuclear threat I'm talking about, though. I'm talking about the United States itself. It may come as a shock to many Americans that at the present time the United States is beginning to look to us as an unpredictable threat, too.
Your country possesses nuclear weaponry that is powerful enough to destroy a significant area of our planet and make even more of it virtually uninhabitable. This would be nothing like a mere North Korean attack on a couple of West Coast cities. We're talking about an existential threat to human civilization.
This threat is of such a great magnitude that it may be hard to wrap your minds around it. The stark reality, however, is that the threat objectively exists, as remote as it may seem to one's everyday life.
Now there is something that even adds to that threat: your contentious political situation. What I see is two parties fighting in unprincipled ways with each other. That portends political instability. The proclivity of Washington to involve itself in foreign wars also exacerbates the situation.
I know that your last two presidents have acknowledged the problems posed by the Washington establishment. As a 2008 candidate, Barack Obama promised to address it. In a campaign speech he said:
"We're up against decades of bitter partisanship that cause politicians to demonize their opponents...
"We're up against the idea that it's acceptable to say anything and do anything to win an election.
"That is not the America we believe in. We're looking to fundamentally change the status quo in Washington.
"We can heal this nation.
"Yes, we can. Yes, we can change."
Those were inspiring words not only for Americans, but for the rest of us too. We thought that America was turning the corner. Obama said "yes we can" but when elected he didn't follow through. Instead of changing Washington, Washington apparently changed him.
And so it was with candidate Donald Trump as well.
(Note: You can view every article as one long page if you sign up as an Advocate Member, or higher).