After the Petition
Harrison, the executive director of the lawyers group, said that after the filing petitioners "intend to step back now for a reasonable time and be respectful of the confidential nature of Grand Jury proceedings, although we have offered to assist in the presentation of this evidence to a special grand jury."
"We will report back to the public in due course," Harrison continued, "as information becomes available, and in the meantime pursue, by other appropriate means, our mission of promoting transparency and accountability regarding 9/11 and addressing the many questions left unanswered by the 9/11 Commission report."
These issues are likely to become heavily political if the past is any guide.
The website for the U.S. attorney for the Southern District of New York lists the fight against international and domestic terrorism at the very top of the duties for its some 220 assistant U.S. attorneys responsible for all major criminal and civil litigation. The Southern District encompasses Manhattan, the Bronx and the Westchester region.
That office was led in the late 1980s by Giuliani, who went on to win election as New York's mayor for two terms, ending at the end of December 2001. Giuliani has kept a high profile opposing terrorists since then, including a 2004 presidential candidacy and strong support for Trump's 2016 campaign. Since 2016, Giuliani has led the counter-terrorism practice of the law firm Greenberg Traurig.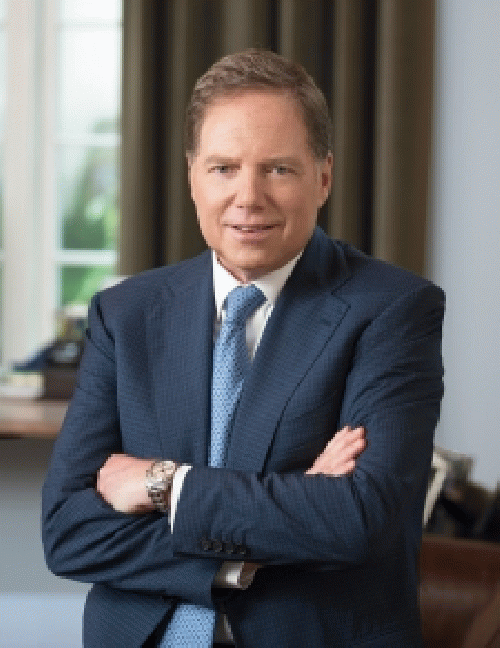 Interim Southern District of New York U.S. Attorney Geoffrey Berman
(
Image
by U.S. government)
Details
DMCA
Berman (shown above), the interim U.S. Attorney who will receive the attorneys' petition signed by 9/11 family members, was a law partner of Giuliani's from 2016 until his Trump appointment in January. Berman must win U.S. Senate confirmation to receive the prestigious appointment beyond interim status.
Prodded especially by family members of 9/11 victims, Congress has shown strong support in recent years for two major investigative initiatives strongly resisted by powerful forces that prefer to keep the 9/11 probes closed. One such victory was release of the so-called "28-pages" that had been suppressed from the 2002 Joint House-Senate Intelligence Commission Inquiry report. The released material documented suspicious pre-9/11 relationships by Saudi Arabian entities with some of the 19 accused airplane hijackers, 15 of whom were Saudi nationals. The other victory was congressional passage in 2016 of the Justice Against Sponsors of Terrorism Act (JASTA), which narrowed defendants' protection via sovereign immunity for civil court claims resulting from domestic terrorist acts by foreign governments on U.S. soil.
Next Page 1 | 2 | 3 | 4 | 5 | 6
(Note: You can view every article as one long page if you sign up as an Advocate Member, or higher).