Giving a corrupt Congress help by having the people opposed to money in politics actually endorse the very argument most useful to defeat the necessary legislation could pretty much deliver the fatal blow. People tend to stick with the first idea they hear. Advocacy of this bad idea will only make it more difficult to persuade natural allies of the effort to get money out of politics. It will require additional resources to re-educate allies that only a law is actually necessary after they have already been told the contrary by sources they should be able to trust -- but cannot.
A wily Congress guided by their corporate paymasters might even actually adopt the constitutional proposal and then let it languish as the plutocrats buy enough state legislatures to kill it off in 38 states. This process could waste another decade, or century, depending on the time Congress allows for ratification.
People advocating a constitutional amendment are playing right into the hands of the plutocrats and helping them make what would be their strongest argument against comprehensive legislation. This could ensure that we never get the only reform that is actually possible and at the same time sufficient. There is not enough margin for error to dismiss this risk as unimportant.
People continue to talk about a constitutional amendment because it takes about 10 minutes to write one, sounds important, and is easier to fit into a soundbite than the many detailed provisions of a comprehensive law. But we do not have the luxury to pursue strategies that consider winning irrelevant. An easy but counterproductive strategy may be good for PR but it is hurting the effort to get money out of politics, which requires a more thoughtful and complex strategy.
What is needed now is for those who oppose the tyranny imposed by money in politics to unite around the most effective strategy - not the most concise soudbite. After more than a year since Citizens United, and the recent even worse decision in Arizona Free Trade Club, this still remains to be done. Opponents of money in politics are still talking about a strategy that would be both far more difficult to achieve and less effective in result than comprehensive legislation directed at getting all money out of politics, whether it be corporate, the Koch brothers,' or Rupert Murdoch money, or money from any other private source. Getting money out of politics will take more work than the act of wishful thinking involved in dashing off an impossible to enact constitutional amendment.
You can read about and get involved with
the strategy for comprehensive legislation at
http://moneyouttapolitics.org/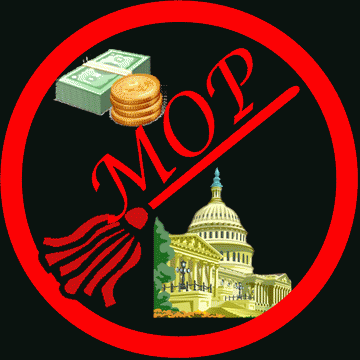 MOP

(

Image

by

MoneyOuttaPolitics.org

)

Details DMCA
(Note: You can view every article as one long page if you sign up as an Advocate Member, or higher).