I've found an email that I wrote to Mark afterward:
I just got off the phone with Tim Roll of WHYY radio, the largest NPR station in Philadelphia. I had submitted to him last week ad copy for your book. When I spoke to him last week, he had assured me that there was no censorship in accepting these spots, and explicitly told me the few rules that we had to follow: we must not tell people explicitly to vote for a candidate or buy a product, and must not state that any product is the "best" or make claims that compare it to another product.

But this morning he told me that "unfortunately" the copy was rejected by his supervisors. The only objective reason he offered was that the book was "not new and has already been out for awhile". I suggested to him that Steve Freeman's book on a similar theme would be coming out in the near future, and I might approach them again with an ad for that book He replied that they couldn't accept ads for just any book - and raised the analogy of Mein Kampf ! I thought that said a lot about how this issue is viewed by the corporate media. A sympathetic reading of their policy might be that they are excessively sensitive to the obligation not to undermine public order, or incite their listeners to acts of hatred or rebellion. A less sympathetic reading is that they're shills of the Bush agenda.

I raised the issue of editorial control by the Corporation for Public Broadcasting, and he claimed that WHYY accepts no such control. He volunteered the information that only 9% of the station's funding comes from the federal government, far lower than some rural NPR stations with smaller listener bases....
JB: That's discouraging. I know that Mark used to be a regular on the talk show circuit for radio and television until he started writing books about election fraud. Another indication of the extent to which the media has gone to avoid the subject. Which brings us back to 2016 and your post-election series. Have things changed in the interim? And if so, how?
JM: Mark tells a story about being invited on Jon Stewart's popular Daily Show, circa 2006.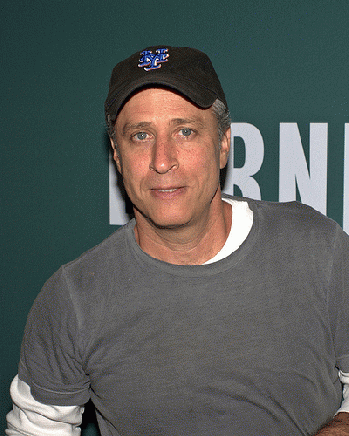 Jon Stewart
(
Image
by
david_shankbone
)
Details
DMCA
Next Page 1 | 2 | 3 | 4 | 5 | 6 | 7 | 8 | 9 | 10
(Note: You can view every article as one long page if you sign up as an Advocate Member, or higher).