Rinse and repeat - at least for Josh Duggar. Cover-ups, secrecy, lies, hypocrisy, guilt - all are symptomatic of the syndrome. We saw how the Duggar family covered up Josh's first forays into "immorality". Josh himself admitted to leading a "double life" thereafter. Re-bottled repression resulted in an explosion of porn and deception.
Following the cancellation of The 19 Kids and Counting TV show, the Duggar family has other Christians in quite the uproar ever since it was revealed that Josh Duggar cheated on his wife, Anna Duggar, using the Ashley Madison cheating service. But some claims it is possible Josh was using the service to meet up with a porn star going by the name of Danica Dillon.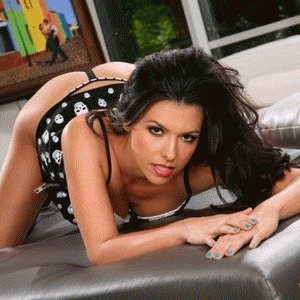 Who's Josh Duggar?
(
Image
by
Myspace Profiles
)
Details
DMCA
TMZ:
Josh Duggar turned the life of a Hollywood DJ upside down by apparently jacking his pic for his OKCupid profile.
Matthew McCarthy tells us he was shocked see his pic on the dating site, and way more shocked to know Duggar was posing as him to score chicks. ...
Matthew says he's already lost a DJ gig because the club felt he was part of the sex scandal. He feels this is somehow defamation of character, and he's considering his legal options.
They look sooo much alike!!
(
Image
by
Getty/Instagram
)
Details
DMCA
According to Gawker, what Duggar was looking for in his profiles:
"Conventional Sex," Experimenting with Sex Toys," One-Night Stands," "Open to Experimentation," "Gentleness," "Good With Your Hands," Sensual Massage," "Extended Foreplay/Teasing," "Bubble Bath for 2," "Likes to Give Oral Sex," "Likes to Receive Oral Sex," "Someone I Can Teach," "Someone Who Can Teach Me," "Kissing," "Cuddling & Hugging," "Sharing Fantasies," "Sex Talk."
The Causes


Michelle and Jim Bob Duggar have a lot to answer for: deflecting the blame for Josh's behavior is no longer an option. Josh's newly revealed infidelity (and identity) has brought focus upon them as parents. Of course, they were "absolutely stunned!":
Jim Bob and Michelle Duggar are 'absolutely stunned' by the revelation that their son Josh is a porn addict who cheated on his wife and subscribed to Ashley Madison, a family source told People.

The couple, once a credible face for religious and Republican values, thought they had raised their 19 children to be pure, loyal and trustworthy, the source said.
For almost thirty years, Michele Duggar has been popping out the Duggar's own convent/monastery, ultimately turning the staggering number into a reality TV show that paid the bills. "Absolutely stunned" shows only that Josh's "purity" was either wishful thinking or a lie on their part.
(Note: You can view every article as one long page if you sign up as an Advocate Member, or higher).