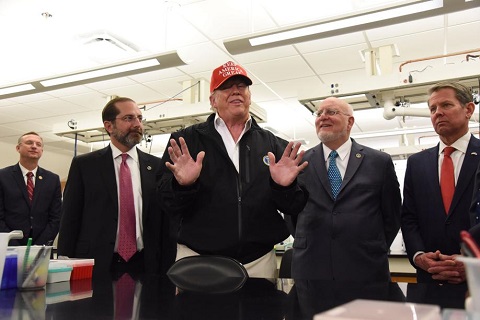 Obama spent more on the military than Bush and now Trump is spending even more
(
Image
by Hyosub Shin)
Details
DMCA
The lack of a national, publicly-funded universal health system is a critical deficiency. But our persistent inability to set one up is itself the result of other dysfunctional aspects of American society, including the corruption of our political system by powerful commercial and class interests and the American "exceptionalism" that blinds us to what we can learn from other countries.
Also, the military occupation of the American mind has brainwashed Americans with strictly military concepts of "defense" and "security," perverting federal spending priorities in the interest of war and militarism at the expense of all our country's other vital needs, including the health of Americans.
Why can't we just bomb the virus?
Of course this question is ridiculous..