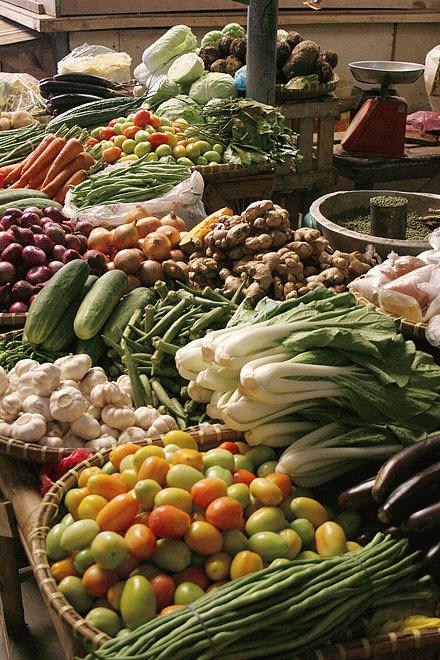 Marketvegetables.
(
Image
by
Wikipedia (commons.wikimedia.org)
, Author: Jasper Greek Golangco)
Details
Source
DMCA
In a recent interview with Freakonomics Radio, Whole Foods CEO John Mackey (67) told host Stephen J. Dubner that the key to keeping Americans in good health is to live healthier lifestyles, including eating better, CNBC reported. "I mean, honestly, we talk about healthcare. The best solution is not to need healthcare," Mackey said. "The best solution is to change the way people eat, the way they live, the lifestyle, and diet." he added. "There's no reason why people shouldn't be healthy and have a longer health span. A bunch of drugs is not going to solve the problem.. We should take that responsibility very seriously and use our freedom to make wise lifestyle choices that will protect our health. Doing so will enrich our lives and will help create a vibrant and sustainable American society."